Description
The following socket head cap screws are used in the assembly of vacuum systems which use the standard conflat flanges found on the following pages. All the hardware below is made from 300 series Stainless Steel.

Socket Head Cap Screws, pkg of 10
Part No.
Bolt Size
Fit Flange #
Stock/
Lead Time
UOM
Price
Order
SHS832050
8-32 x 1/2
F133000T
MISSING PART NUMBER
CALL
SHS832075
8-32 x 3/4
F133000
INACTIVE
PK
---
---
SHS14088
1/4-28 x 7/8
F218000T F275000T
MISSING PART NUMBER
CALL
SHS14125
1/4-28 x 1 1/4
F218000 F275000
INACTIVE
PK
---
---
SHS516125
5/16-24 x 1 1/4
F450000T F458000T F600000T
INACTIVE
PK
---
---
SHS516200
5/16-24 x 2
F450000 F458000 F600000
INACTIVE
PK
---
---
* Call for availability.
Ordering information. International (non-US) prices available through your local dealer.
10 screws per package. Indicate # of packages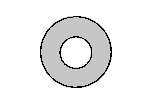 Flange Hardware - Flat Stainless Steel Washers
Made in SS - washers are used in the assembly of vacuum systems.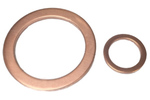 Copper Gaskets for Vacuum Flanges
The below listed vacuum flange copper gaskets are made from OFHC copper.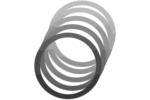 Copper and Gold Plated Cu Gaskets for Thermo/Finnigan MS
The following copper and gold plated copper gaskets are available for the vacuum flanges on Thermo/Finnigan mass spectrometers.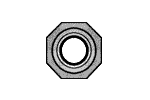 Flange Hardware - Cap Screw Nuts
made with Stainless steel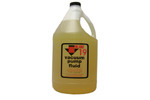 Inland® 19 Rough Pump Oil
Inland rough pump oil is ideal for use in all models of vacuum pumps including Adixen, Edwards, and Welch.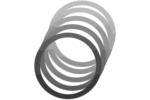 Copper Gaskets for HP Mass Specs
All gaskets are .080" thick.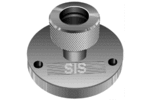 Ion gauge adaptor flange
Use this to adapt ion gauge tubes to a 2 3/4" Conflat flange.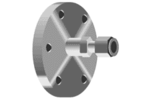 Swagelok Tube fittings on DelSeal Conflat SS Flanges