Description
50 and 100 ohm models available
Various Sizes
Custom Assemblies available on request
When accurate temperature measurement is required, Platinum Resistance Thermometers (PRT) are unequalled in performance. These PRT elements can be used with precision laboratory and industrial instruments. They are stable over long periods of use. The PRT works on the principle of resistance through a fine platinum wire as a function of temperature. The resistance of the PRT's listed below is either 50 or 100 ohms at 0 degrees C. Two types are available, i.e. ceramic and glass coated ceramic. Ceramic PRT's are usable over the temperature range -200 degrees C to 750 degrees C. The glass coated ceramic PRT's are usable over the range -100 degrees C to 550 degrees C.

Platinum Resistance Thermometer Element
Part No.
Resistance at 0C
Temperature Range
OD
Body (in)
Lead (in)
Price
EA
Order
PTA
PRT, ceramic glass coated
100
-100 to 550
0.077
0.30
1.0
$45.00
PTB
PRT, ceramic
100
-200 to 750
0.059
1.00
0.3
$100.00
PTC
PRT, ceramic
100
-200 to 750
0.085
1.10
0.3
$120.00
PTD
PRT, ceramic glass coated
100
-100 to 550
0.040
0.045
1.0
$108.00
PTE
PRT, ceramic glass coated
100
-100 to 550
0.100
0.40
1.0
$75.00
PTF
PRT for Kratos MS80, ceramic glass coated
50
-100 to 550
0.060
0.70
4.0
$65.00†

6 or more: 5% off.

PTG
PRT, ceramic
50
-100 to 550
0.108
0.58
0.5
$97.00
† Quantity discount 6 or more: 5% off.
* Standard lead-time for non-stock items is approximately two weeks depending on the item.
Ordering information. International (non-US) prices available through your local dealer.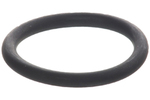 Viton® Composition O-Rings
O-Rings are available in five different materials from Scientific Instrument Services.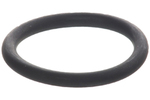 Replacement O-Ring
Replacement or spare O-rings for centering rings.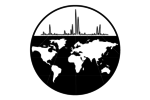 O Rings for VG Mass Spectrometers
Viton® O-Rings in many sizes.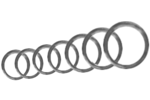 O Rings for Thermo/Finnigan Mass Specs
all types and sizes of O-Rings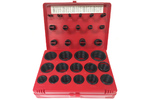 O-Ring Kits
This convenient o-ring kit contains 30 of the most popular sizes, for a total of 380 o-rings, in one convenient kit.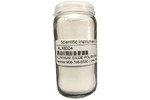 600 Grit Aluminum Oxide Cleaning Abrasive
The ALX6004 superfine aluminum oxide cleaning abrasive is the finest grit aluminum oxide abrasive.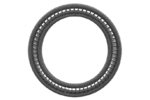 Agilent (Hewlett Packard) Probe Parts
SS4P4T Pump Out Valve and HP12 Probe Inlet Seal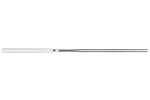 Thermo 4000 Platinum Resistance Thermometer
This platinum resistance thermometer for the Thermo 4000 replaces Thermo #00007-89210.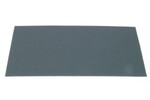 Micro-Mesh® Regular Sheets
Micro-Mesh® Regular Sheets