Description
A major breakthrough in microscope design! It has a digital camera and LED illuminator built into a small, compact package.
This innovative microscope design allows you to view specimens or objects on a computer screen and allows you to take snapshot images or short videos. A rugged, metal stand is included for holding the microscope steady at various positions for viewing and/or imaging.
The microscope is ideally suited for examining objects such as coins, stamps, rocks, insects, gems, circuit boards, and many other objects. Also, you can examine specimen slides at low and high power
Features
1.3 mp digital camera for snapshots and video
10x to 40x and 150x Digital power
LED illumination
Powered by USB 2.0 cable
Metal stand to hold the microscope steady
Microscope compact size - 4.25" x 1.25" (108 mm x 32 mm). Weighs just 4 oz. (113 grams)
Compatable with PC and MAC

System Requirements

Windows 7 or higher, Vista, XP. 32-bit and 64-bit.
MAC Version 10.4.9 and higher. Although Mac-compatible image capture software is not included with the microscope, Macs come bundled with native Apple software like iChat, iPhoto, Photo Booth (recommended) and iMovie that can be used for image capture.

Warranty - two year limited
CE/FCC/RoHS Compliant
Applications
Dynamic tuning/monitoring electrospray
Monitoring MALDI targets
Forensic work
Examine circuit boards and welds
Micro-Mesh® Regular Rolls
Micro-Mesh® Regular Rolls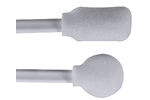 Swabs and Applicators
Variety of swabs and applicators for specialized cleaning tasks. Non-abrasive and absorbent. Dispense liquids evenly.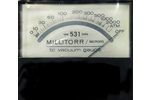 Varian 800 Thermocouple vacuum gauge control
The 800 Series Thermocouple Vacuum Gauge Controls are used for repeatable, stable pressure measurement in the 10 -3 Torr to 2 Torr range.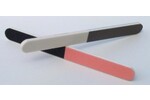 Micro-Mesh® 11/16" x 7" 4 Way Buffer