Description
Stainless union for connection NW flanges to Varian type conflat flanges.
QF to Varian Type Conflat Flange Stainless Steel, B=1.78, F2=2.75
Part No.
A
F1
NW Flange Size
Quantity
In Stock
Price
EA
Order
QF16075X275
0.625
1.18
16
DISCONTINUED
---
---
QF25100X275
0.875
1.57
25
DISCONTINUED
---
---
QF40150X275
1.370
2.16
40
DISCONTINUED
---
---
* Call for availability.
Ordering information. International (non-US) prices available through your local dealer.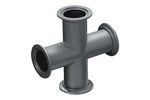 QF Stainless 4-Way Crosses
Each 4-way cross has four NW flanges for up to 4 vacuum lines.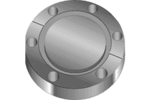 Blank Tapped/Non-Tapped Vacuum Flanges
These blank non-rotatable flanges are for sealing off ports, for drilling custom interfaces, feedthrus, or other accessories, and for modifications of vacuum equipment.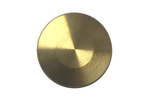 Blank Flanges in Brass, Aluminum and Stainless
In Brass and Aluminum and Stainless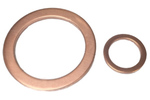 Copper Gaskets for Vacuum Flanges
The below listed vacuum flange copper gaskets are made from OFHC copper.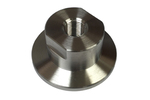 Adaptor Flange to 1/8" NPT in Stainless and Brass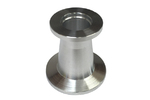 QF to QF Reducers, Aluminum
QF to QF Reducers, Aluminum fittings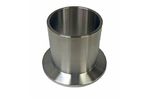 Long Butt Flange In Stainless and Aluminum
In Stainless and Aluminum.