Short Weld Flange, 304 Stainless
Part No.
Tube Size
A
B
C
D
Figure
Quantity
In Stock
Price
EA
Order
QF10050SF
1/2
0.500
0.560
0.500
0.420
I
DISCONTINUED
---
---
QF16050SF
1/2
0.500
0.560
0.500
0.420
I
DISCONTINUED
---
---
QF16075SF
3/4
0.750
0.560
0.500
0.670
I
DISCONTINUED
---
---
QF25100SF
1
1.010
0.500
0.170
1.125
II
DISCONTINUED
---
---
QF40150SF
1 1/2
1.510
0.500
0.209
1.760
II
DISCONTINUED
---
---
QF50200SF
2
2.010
0.620
0.225
2.260
II
DISCONTINUED
---
---
* Call for availability.
Ordering information. International (non-US) prices available through your local dealer.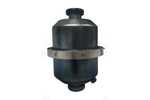 Stainless Steel Oil Mist Eliminator
Hermetic, Sealed, In-line Oil Mist Separator For Mechanical Vacuum Pumps.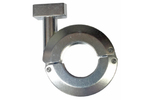 Quick Flange Clamp, Aluminum and Stainless
Quick action aluminum clamp with finger closure "T" knob for positive sealing of NW flanges.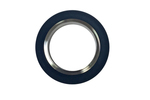 Centering Ring Assembly, 304 Stainless and Aluminum
Available with Viton® or Buna O-ring, this centering ring complete with O-ring should be used when joining any two NW flanges with a quick flange clamp.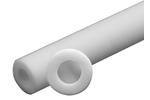 Single Hole Round Ceramic Tube Insulators
The tubes are constructed of a pure 99% alumina ceramic that has superior gas and vacuum tightness and excellent insulating properties even at elevated temperatures.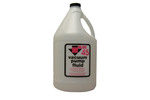 Inland 45 Mechanical Pump Oil
Inland 45 is the highest quality rough pump oil you can use for your mass spectrometer.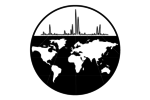 Tungsten Wire, Ribbon, Filament Wire for Electron Emitters, Heater Wire
Buy tungsten wire, ribbon for mass spectrometer heaters here. Choose from varying thickness, Tungsten filament wire sold by the foot.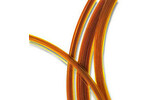 SGE Fused Silica Capillary Tubing


(Deactivated)
Essential Ingredient in Maintaining a High Performance Chromatographic System