Description
Standard fillings on filters are 1/4" NPT. Help to adapt filters to pumps to various hoses and flanges.

Fittings to Adapt Koby Air Purifier to various connectors.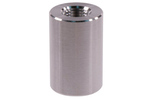 Koby Fitting - KF3
Standard fillings on filters are 1/4" NPT.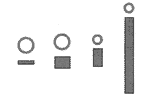 Ceramic Insulators for Thermo/Finnigan Incos Mass Spec
Alumina ceramics for the Incos 50 Source.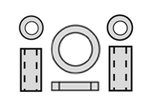 Ceramic Washer Insulators
A wide variety of alumina ceramic washers.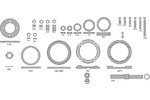 Ceramic Insulators for Thermo
The following alumina insulators are currently available for the Thermo instruments.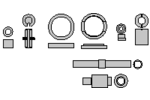 Thermo/Finnigan Ion Trap Ceramic Insulators
All insulators are constructed from high purity alumina ceramic.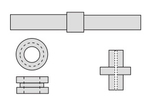 Other Ceramic Insulators
A variety of alumina insulators. Call for custom sizes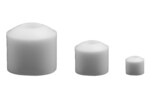 Alumina Fish Spine Beads - 99.5% Alumina
High quality alumina fish spine beads are used for electrical insulation of wires and leads.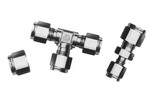 Swagelok® Fittings
A complete line of Brass and Stainless Steel Fittings for GC, MS and general laboratory use.
Nickel Alloy Instrumentation Connector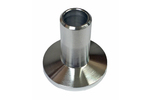 Long Nipples-Aluminum
Aluminum Long Nipples for your vacuum needs.