Description
The following washers are used in the assembly of vacuum systems which use the standard conflat flanges. All the hardware below is made from 300 series Stainless Steel.
Flat SS Washers, pkg of 100
Part No.
Size
Quantity
In Stock
Price
/PK
Order
SR28
1/4-28 Flat
INACTIVE
---
---
SR29
5/16-24 Flat
INACTIVE
---
---
Unit of measure for ordering is PK.
* Call for availability.
Ordering information. International (non-US) prices available through your local dealer.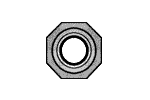 Flange Hardware - Cap Screw Nuts
made with Stainless steel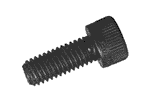 Flange Hardware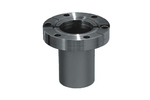 CF Half Nipple
Butt weld, can be used with orbital welders, and has thru holes.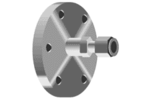 Swagelok Tube fittings on DelSeal Conflat SS Flanges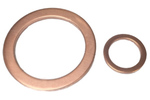 Copper Gaskets for Vacuum Flanges
The below listed vacuum flange copper gaskets are made from OFHC copper.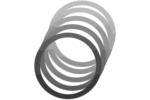 Copper and Gold Plated Cu Gaskets for Thermo/Finnigan MS
The following copper and gold plated copper gaskets are available for the vacuum flanges on Thermo/Finnigan mass spectrometers.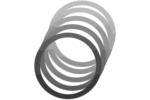 VG Copper Gaskets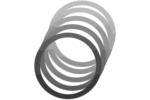 Copper Gaskets for HP Mass Specs
All gaskets are .080" thick.