Product ID : ALX6004
ALX6004 Size=4 oz. Bottle 600 Grit Alum. Oxide ALX6005 Size=5 lb. Box 600 Grit Alum. Oxide
Description
The ALX6004 superfine aluminum oxide cleaning abrasive is the finest grit aluminum oxide abrasive we have found for use in cleaning metal surfaces in delicate instruments such as in mass spectrometers and electron microscopes. The grit size is 600 which enables this fine abrasive to clean metal surfaces with minimal abrasion and scratching of finished surfaces. The abrasive can be used either wet or dry using Dremel or Foredom motor tools, with cloths, cotton swabs, or the microswabs described elsewhere in this catalog. The microswabs are ideal for cleaning the hard to reach corners of sources and other difficult cleaning areas.
This fine aluminum oxide abrasive can be used to clean other surfaces such as ceramics, but due to its fine grit size, cleaning would be slow. Other coarser aluminum oxide abrasives are listed elsewhere in this catalog for use in these applications. The ALX6004 abrasive is available in a convenient 4oz. bottle for small parts cleaning, as well as a 5lb. box.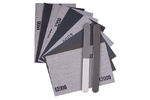 Micro-Mesh® Sheet Kits
Micro-Mesh® Craftsman Kits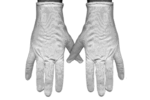 Nylon Gloves
Nylon, lint free, durable, and ambidextrous.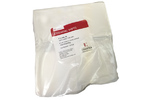 Disposable Lint Free Essential Cloths/Wipes
Wipes are disposable, 100% cellulose, lint-free cloths designed for cleaning areas where non-contamination is essential.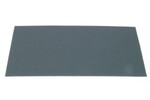 Micro-Mesh® Regular Sheets
Micro-Mesh® Regular Sheets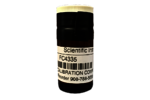 FC-43 (Perfluorotributylamine) Calibration Compound
This compound is available in bottles of 35, 100, and 200 grams.