Description
For custom welding of fittings to NW flanges.
Weld Ring Flange, 304 Stainless, B=0.250, C=0.170
Part No.
Tube Size
A
NW Flange Size
Price
EA
Order
QF16075RF
3/4
0.760
16
$10.50
QF25100RF
1
1.010
25
$10.50
QF40150RF
1 1/2
1.510
40
$14.00
QF50200RF
2
2.010
50
$21.00
* Standard lead-time for non-stock items is approximately two weeks depending on the item.
Ordering information. International (non-US) prices available through your local dealer.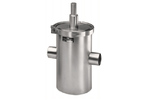 Liquid Nitrogen Refrigerant Traps - 4" Inline
LN2 cold trap. Cold thimble design.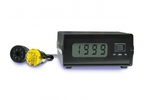 Digivac Bench Top Vacuum Gauge Model 100 H
Portable vacuum instrument with DV6M TC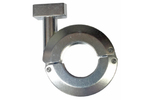 Quick Flange Clamp, Aluminum and Stainless
Quick action aluminum clamp with finger closure "T" knob for positive sealing of NW flanges.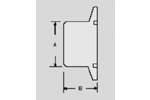 Flange - Unbored Stub in Stainless, Aluminum and Brass
In Stainless, Aluminum and Brass.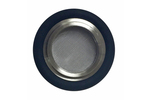 Centering Ring Assembly, 304 Stainless With Screen
Features Viton® O'Ring and 72 mesh screen.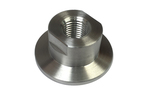 Flange Adaptor to ¼" NPT, 304 Stainless Steel, Brass, Aluminum
In Aluminum, Stainless Steel, and Brass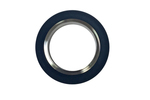 Centering Ring Assembly, 304 Stainless and Aluminum
Available with Viton® or Buna O-ring, this centering ring complete with O-ring should be used when joining any two NW flanges with a quick flange clamp.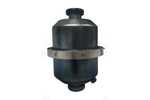 Stainless Steel Oil Mist Eliminator
Hermetic, Sealed, In-line Oil Mist Separator For Mechanical Vacuum Pumps.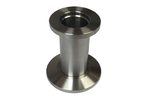 QF to QF Reducers, 304 Stainless
Union for connecting two different size NW flanges.