Description
Compression type quick connect with O-ring seal for connecting gauges or tubes to vacuum systems.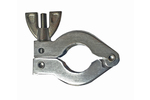 Wing-Nut Aluminum Clamp
Industry standard die-cast aluminum clamp.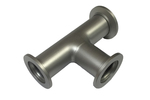 QF Stainless Steel Tees
Three NW flanges permit the union of several pump lines.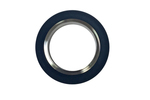 Centering Ring Assembly, 304 Stainless and Aluminum
Available with Viton® or Buna O-ring, this centering ring complete with O-ring should be used when joining any two NW flanges with a quick flange clamp.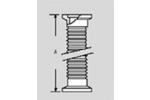 QF to Flexible SS Metal Hose
Thin Wall - 10", 20", 40" & Thick Wall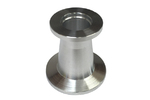 QF to QF Reducers, Aluminum
QF to QF Reducers, Aluminum fittings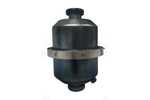 Stainless Steel Oil Mist Eliminator
Hermetic, Sealed, In-line Oil Mist Separator For Mechanical Vacuum Pumps.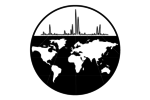 Nylon Tubing
An economical choice for air, nitrogen, water, and other non-critical gas and liquid service in the laboratory.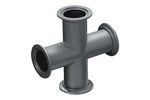 QF Stainless 4-Way Crosses
Each 4-way cross has four NW flanges for up to 4 vacuum lines.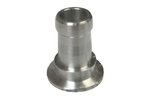 Hose Adaptor, Aluminum
For connecting rubber or plastic hose to NW flanges.