Features
100% Ozone-Safe
Keeps electronics looking new
Extend life of electronics
Removes dust and dirt
Reduces overheating
Extension Tubes for Precise Dusting
Pure Moisture - Free Blasts
Boost Performance and Extend PC and Laptop Life
Be GREEN, Save Energy by Maintaining Efficiency Keeps electronics running longer.

Description
Ideal for more basic or casual use, Dust-Off XL is extra large and extra economical providing more blasting power at less cost per ounce than competitive products. This convenient disposable is an ideal workstation companion; also great for on-location photography, laboratories and household use.

You expect two things out of your PC or consumer electronic equipment: Performance and reliability. In order to sustain or even boost PC performance and ensure that the electronic assets stored within the workings of your electronic equipment are protected, the equipment itself must be maintained. For over 30 years, Dust-Off® has been the cornerstone in helping rid harmful dust and other contaminants from your equipment and other household items.

Today, Dust-Off® remains the staple for electronic maintenance practices; however, its cleaning versatility has been identified by consumers as a safe and effective maintenance tool for hundreds of applications from car interiors to woodcrafts to pastel drawings. Dust-Off® compressed-gas dusters come in a variety of sizes and there is one that is just right for your job.

For Special Formula

Designed to safely and effectively clean sensitive areas like chemical labs. Same size as disposable 10-ounce general usage duster, but formulated for special application use. Economical. Powerful. 100 % ozone safe. Includes extension tube to get in hard to reach places. Contains a bitterant to help discourage inhalant abuse.
Part No.
Description
Quantity
In Stock
UOM
Price
Order
DPSXL
DUST OFF XL 10 OZ CAN
19
EA
$18.99†

10 or more: 5% off; 50 or more: 10% off.

DPNXL
DUSTOFF XL SPECIAL FORMULA (FOR SENSITIVE ENVIRONMENTS,SUCH AS RESEARCH LABS);10 OZ
DISCONTINUED
EA
---†

10 or more: 5% off; 50 or more: 10% off.

---
DPSXLP
DUST-OFF 10 OZ 2-PK
DISCONTINUED
EA
---†

10 or more: 5% off; 50 or more: 10% off.

---
DPSJMB
DUSTO OFF JUMBO 17 oz
INACTIVE
EA
---†

10 or more: 5% off; 50 or more: 10% off.

---
DPSJMB2
DUST OFF JUMBO 2/PK 17 oz
INACTIVE
PK
---
---
DPVC
DUST OFF PLUS NOZZLE FOR USE ON DPS & DPN
17
EA
$42.99
† Quantity discount 10 or more: 5% off; 50 or more: 10% off.
* Call for availability.
Ordering information. International (non-US) prices available through your local dealer.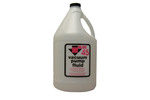 Inland 45 Mechanical Pump Oil
Inland 45 is the highest quality rough pump oil you can use for your mass spectrometer.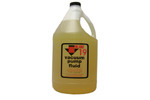 Inland® 19 Rough Pump Oil
Inland rough pump oil is ideal for use in all models of vacuum pumps including Adixen, Edwards, and Welch.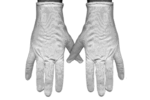 Nylon Gloves
Nylon, lint free, durable, and ambidextrous.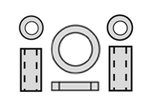 Ceramic Washer Insulators
A wide variety of alumina ceramic washers.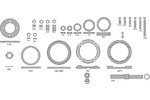 Ceramic Insulators for Thermo
The following alumina insulators are currently available for the Thermo instruments.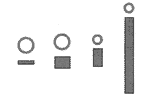 Ceramic Insulators for Thermo/Finnigan Incos Mass Spec
Alumina ceramics for the Incos 50 Source.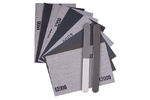 Micro-Mesh® Sheet Kits
Micro-Mesh® Craftsman Kits