Description

S.I.S. offers a full line of flange fittings for all models of vacuum pumps, diffusion pumps, and vacuum systems. All fittings are made from aluminum because it's light in weight, strong, and is resistant to many chemicals. Seals can be made with Viton® O'Rings usable to 250 degrees C at high vacuum applications. In addition to the sizes, configurations and models shown, we can custom manufacture any style you need.
Aluminum Hose Unions are used to splice vacuum hoses to reduce or increase size. Other sizes can be custom manufactured by S.I.S.
Viton® is a registered trademark of DuPont Dow Elastomers.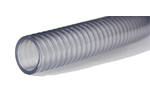 Rollerflex Vacuum Hose
PVC cord reinforced vacuum hose. Light weight, low cost, and superior corrosion resistance. Ideal for mass spec, food, and other applications.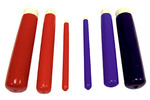 Spun Fiberglass Cleaning Brushes
Fiberglass brushes are manufactured from spun glass in two grades of material - coarse and fine.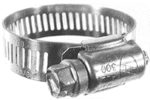 Stainless Steel Worm Gear Clamps
The finest reusable worm gear clamps made.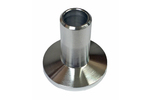 Long Nipples-Aluminum
Aluminum Long Nipples for your vacuum needs.