Description

Each 4-way cross has four NW flanges for up to 4 vacuum lines.
QF Stainless 4-Way Crosses
Part No.
A
NW Flange Size
Price
EA
Order
QF16075X
1.57
16
$105.00
QF25100X
1.97
25
$120.00
QF40150X
2.56
40
$150.00
QF50200X
2.76
50
$200.00
* Standard lead-time for non-stock items is approximately two weeks depending on the item.
Ordering information. International (non-US) prices available through your local dealer.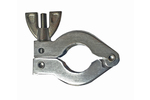 Wing-Nut Aluminum Clamp
Industry standard die-cast aluminum clamp.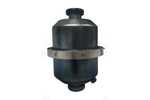 Stainless Steel Oil Mist Eliminator
Hermetic, Sealed, In-line Oil Mist Separator For Mechanical Vacuum Pumps.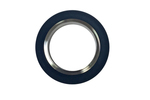 Centering Ring Assembly, 304 Stainless and Aluminum
Available with Viton® or Buna O-ring, this centering ring complete with O-ring should be used when joining any two NW flanges with a quick flange clamp.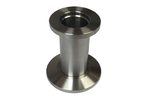 QF to QF Reducers, 304 Stainless
Union for connecting two different size NW flanges.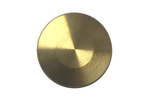 Blank Flanges in Brass, Aluminum and Stainless
In Brass and Aluminum and Stainless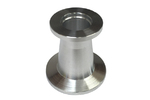 QF to QF Reducers, Aluminum
QF to QF Reducers, Aluminum fittings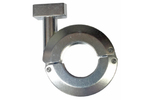 Quick Flange Clamp, Aluminum and Stainless
Quick action aluminum clamp with finger closure "T" knob for positive sealing of NW flanges.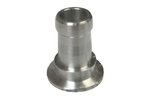 Hose Adaptor, Aluminum
For connecting rubber or plastic hose to NW flanges.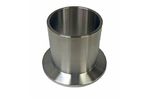 Long Butt Flange In Stainless and Aluminum
In Stainless and Aluminum.