Product ID : LNT475
LNT4150K Port Tube=NW40 4" LN2 Trap LNT4100K Port Tube=NW25 4" LN2 Trap LNT4150 Port Tube=1.5" OD 4" LN2 Trap LNT475K Port Tube=NW16 4" LN2 Trap LNT4100 Port Tube=1" OD 4" LN2 Trap LNT475 Port Tube=3/4" OD 4" LN2 Trap
Features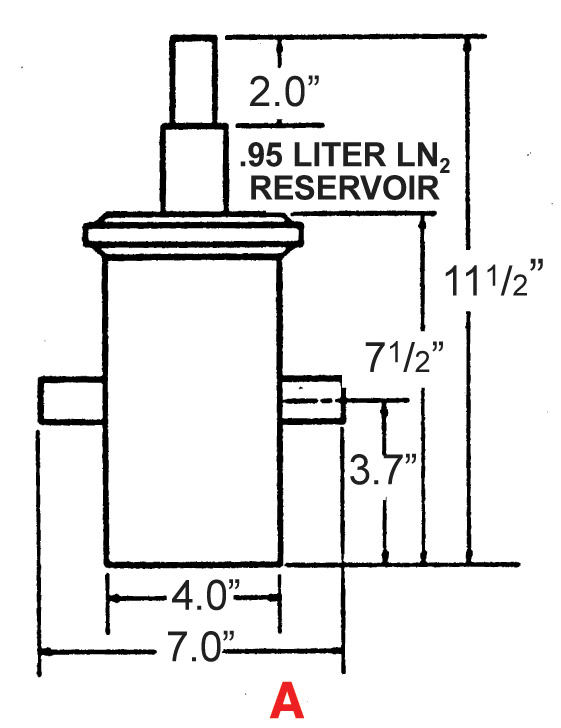 Electropolished 304 Stainless Steel Construction
Electropolished cold thimble and trap interior. Provides resistance to corrosion, with superior vacuum compatibility. Reduces the effect of radiant heat on the cold surface.
Easily removable cold thimble
Description
SIS cold traps are on the "cold thimble" design. The surface of the cold thimble containing liquid nitrogen at -187 °C, being exposed to the vacuum system, rapidly condenses molecules in the vapor phase. This action provides the trapping effect, and cryopumping especially for water vapor the most common condensable in vacuum systems. Pumping speed for water vapor at the trapping surface is 95 liters/sec. per sq. inch. The vapor pressure for water vapor at the cold thimble is reduced to 10-21 Torr, "theoretical," producing a low base vacuum. other gases found in vacuum processes will be sublimated or liquefied at the cold trapping surface. This effect provides a convenient trapping or collecting mechanism.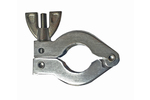 Wing-Nut Aluminum Clamp
Industry standard die-cast aluminum clamp.
SIS Pump Oil Mist Eliminator
When vacuum pumps are first turned on they usually emit a considerable quantity of oil vapors into the air.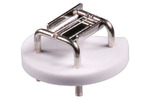 Filament Repair Services for Mass Spectrometers
Mass Spectrometer filaments and heaters can be repaired and restored to a like-new condition at S.I.S.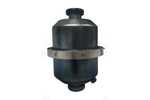 Stainless Steel Oil Mist Eliminator
Hermetic, Sealed, In-line Oil Mist Separator For Mechanical Vacuum Pumps.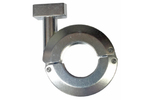 Quick Flange Clamp, Aluminum and Stainless
Quick action aluminum clamp with finger closure "T" knob for positive sealing of NW flanges.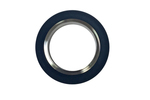 Centering Ring Assembly, 304 Stainless and Aluminum
Available with Viton® or Buna O-ring, this centering ring complete with O-ring should be used when joining any two NW flanges with a quick flange clamp.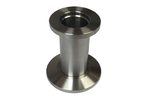 QF to QF Reducers, 304 Stainless
Union for connecting two different size NW flanges.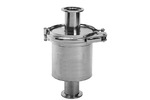 Assimilation Traps for Vacuum Pumps
The Assimilation Traps are similar to our Coaxial Foreline Traps in that they are used between the rough vacuum pump and the diffusion (or turbo) pump to prevent backstreaming of oil into the diffusion pump.