Product ID : INV451
INV45L Size=1 Liter Bottle Inland 45 Pump Oil IN4512 Size=12 X 1 Liter case Inland 45 Pump Oil INV451 Size=1 Gallon Bottle Inland 45 Pump Oil INV455 Size=5 Gallon Bottle Inland 45 Pump Oil
Description
Inland 45 is the highest quality rough pump oil you can use for your mass spectrometer.
Inland 45 permits strain-free cold starts as a result of its low pour point and high viscosity index (its viscosity is lower than that of typical vacuum pump oils at low temperatures). In addition, because it maintains its viscosity at high temperatures, it provides a good seal under full load conditions. Among other properties offered by Inland 45's unique molecular structure are chemical inertness and high-temperature stability superior to those of other high-performance oils, such as white oils; and low vapor pressure (10-7 torr at 25 deg. C). This oil is recommended for use on all H.P. Mass Spectrometers as well as other systems where the best vacuum levels and lowest Mass Spectrometer background are required.
Non-toxic, non-corrosive and reclaimable, Inland 45 is compatible with Buna-N, neoprene and Viton elastomers; and miscible with petroleum based oils, Freon, aromatic solvents and flushing fluids.
Inland 45 is equivalent to Agilent Technologies Supergrade Oil # 6040-0834.
Viton® is a registered trademark of DuPont Dow Elastomers.
Features
Ease at Cold Start
Low Vapor Pressure 10-7 torr
Non-toxic and Non-corrosive
Compatible with Buna-N, Neoprene and Viton® Seals
Optimum Vacuum Pump Performance
Lowest Mass Spectrometer Background
Recommended for Optimum Mass Spec Performance
Specifications
| | |
| --- | --- |
| Vapor Pressure @ 25 °C: | <1 x 10-7 torr |
| Viscosity @ 40 &degC: | 49 cst |
| Viscosity @ 100 °C: | 6.9 cst |
| Viscosity Index: | 132 |
| Pour Point: | -59 °C |
| Flash Point: | 264 °C |
| Fire Point: | 288 °C |
| Density: | 0.83 gm/cc |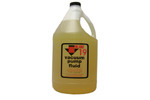 Inland® 19 Rough Pump Oil
Inland rough pump oil is ideal for use in all models of vacuum pumps including Adixen, Edwards, and Welch.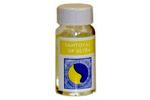 Santovac 5P Ultra and polyphenyl ether vacuum pump fluid
Santovac 5P Ultra has the same properties of Santovac 5 but guarantees minimal amounts of the 3 and 4 ring polyphenyl ethers; less than .02% and .1% respectively and for ultra-clean applications such as mass spectrometry.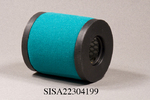 SIS Replacement Elements For Edwards Oil and Odor Filters - EMF20
SIS Replacement Elements For Edwards Oil and Odor Filters at a low cost.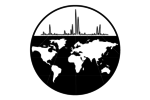 Parts for BOC Edwards Vacuum Pumps


(by Precision Plus)
19201007 : OEM=Edwards,Part Type=Valves,Description=Valve Piston,Pump Models=E1M40;E2M40,20404011 : OEM=Edwards,Part Type=Bearings,Description=Roller Bearing EM40,Pump Models=E1M40;E2M28;E2M30;E2M40,25904601 : OEM=Edwards,Part Type=Misc,Description=Ballast Valve E1M80,Pump Models=E1M40;E2M40,29201006 : OEM=Edwards,Part Type=Sight Glasses,Description=Sight Glass E1M80,Pump Models=E1M40;E1M80;E2M40;E2M80,00307046 : OEM=Edwards,Part Type=Springs,Description=SPRING,Pump Models=E1M18;E2M18,00714012 :...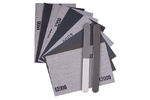 Micro-Mesh® Sheet Kits
Micro-Mesh® Craftsman Kits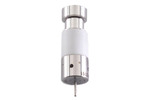 Electron Multipliers, DeTech 2300 Multipliers for Agilent 5975/5973/597X/1100
Get a DeTech 2300 Electron Multiplier here. Used in Agilent 5975 MSD (without TAD)/5973/5972/5971/5970/1100 LC-MSD mass spectrometers and backed by a 100% no-nonsense warranty. Developed by Detector Technology, Inc.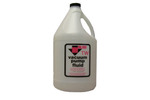 Inland TW Pump Fluid
Inland TW mechanical pump fluid is specifically recommended for applications where exposure to reactive or corrosive gases is prevalent.
Inland 33 Mechanical & Rough Pump Oil
The manufacturing process of Inland 33 has removed components to enhance the oxidation resistance of the fluid to exhibit outstanding chemical stability.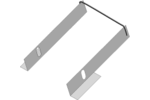 Agilent/HP MS 5970 MSD® and 599X Series Filament
New filaments for your Agilent 5970 MSD.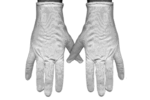 Nylon Gloves
Nylon, lint free, durable, and ambidextrous.