Product ID : QF25100Q100
QF25100Q100 QF to Quick Coupling, 304 Stainless, Tube Size (in)=1, A=1.015, B=2.0, NW Flange Size=25
Description
More details on associated web page: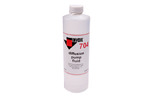 Invoil 704 Diffusion Pump Fluid
Invoil 704 is a single component silicone diffusion pump fluid for high vacuums 10-6 to 10-8 torr range.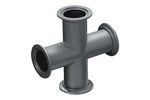 QF Stainless 4-Way Crosses
Each 4-way cross has four NW flanges for up to 4 vacuum lines.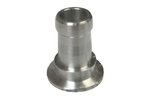 Hose Adaptor, Aluminum
For connecting rubber or plastic hose to NW flanges.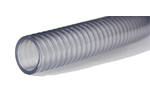 Rollerflex Vacuum Hose
PVC cord reinforced vacuum hose. Light weight, low cost, and superior corrosion resistance. Ideal for mass spec, food, and other applications.