Description
Ultra Compact Vacuum Transmitter Delivers Big Results
When you need a vacuum transmitter (thermocouple gauge and controller) for tight spaces . . . the Model 22W is for you. No mounting is required. the simple an efficient design with no moving parts gives you a durable and reliable gauge like no other.
The Model 22W measures from 1 micron (1 x 10-3 Torr) all the way up to 760,000 Microns (760 Torr) or Atmosphere. Since this gauge measures through the full range of rough vacuum, you can easily pinpoint either gross or fine process errors or leaks. The Model 22W has a very compact electronic package that fits very well right on top of the vacuum gauge tube. Therefore, there is no need to take up valuable bench top or panel space. To get the vacuum process telemetry you require, simply:
Plumb the vacuum gauge tube in to you vessel
Plug in the 22W on top of the gauge tube
Run the low voltage power wire provided to the gauge
Run the optional digital signals
It is available with an optional output vacuum reading to an RS232 serial and or LCD display. the RS232 output can be used to graph and plot historical data with the Digivac plotting software, and as a vacuum transmitter to a PLC or other device.
Specs
Specifications
Range
.001 - 760
Units
Torr
Vac Interface
1/8" MNPT
Sensor
Varian 531
Power
AC
Vacuum instrumentation with everything you need to go to work
Each DIGIVAC Vacuum Instrument comes with:
A vacuum gauge controller.
A thermocouple vacuum gauge tube (vacuum sensor).
An AC adapter that runs on 100-240VAC, 50/60 Hertz.
Pre-testing under actual vacuum against a NIST standard.
Part No.
Description
Quantity
In Stock
Price
EA
Order
M22W
MODEL 22W WITH DISPLAY
DISCONTINUED
---
---
M22WC
MODEL 22W EXTENSION - 25'
DISCONTINUED
---
---
* Call for availability.
Ordering information. International (non-US) prices available through your local dealer.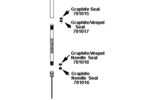 Seals for SIS Thermal Desorption Tubes
Seals are utilized in a variety of locations in the Short Path Thermal Desorption Unit.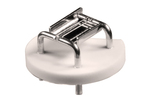 Varian Saturn Ion Trap Filaments
Quality replacement filaments for your Ion Trap mass spectrometer. For Saturn model 2000, 2100, 2200 series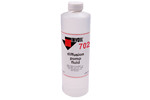 INVOIL® 702 Diffusion Pump Fluid
Invoil 702 is designed for the rapid pumping of large volumes of gas.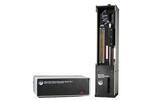 Short Path Thermal Desorption Accessories Supply Kit
When ordering the Short Path Thermal Desorption System, a wide range of systems and accessories are available depending on the application requirements of the user.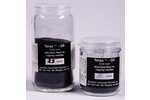 Tenax®-GR Adsorbent Resin for Trapping Volatiles
The new Tenax® GR is a composite material of Tenax® TA and 30% graphite.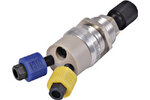 SIS HPLC Backpressure Regulators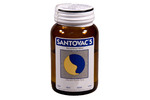 Santovac 5 polyphenyl ether vacuum pump fluid
Santovac 5 is the industry standard oil for diffusion pump.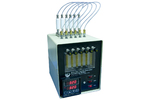 24 Tube Conditioning Oven for Thermal Desorption Tubes
This 24 tube conditioning oven is used for batch flow conditioning of both empty and packed Silco Coated SS desorption tubes as well as for the flow conditioning of the desorption tube needles.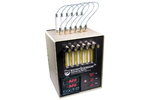 Thermal Desorption Conditioning Oven - 6 Tube
The Desorption Tube Conditioning System is used for the flow conditioning of both empty and packed Silco Coated SS desorption tubes as well as for the flow conditioning of the desorption tube needles.