Description
The MKS, Granville-Phillips® 275 Convectron® Pirani Vacuum Gauge, provides exceptionally reliable performance for low vacuum measurement.
The 275 Convectron® Pirani Vacuum Gauge provides reliable measurement from 10-4 Torr (10-2 Pascal) to Atmosphere. Its high accuracy and repeatability help to ensure that processes start at the desired pressure - time after time.
The 275 Convectron® Pirani Vacuum Gauge delivers fast response time - in milliseconds - compared to thermocouple-type gauges that respond in seconds.
Features
Wide range vacuum pressure measurement from atmosphere to 1x10-4 Torr
Individually calibrated gauges assure the highest measurement performance
Easy installation in space-restricted locations
Wide selection of vacuum fittings simplifies installation on your vacuum system
For use with several of MKS, Granville-Phillips Division's vacuum gauge controllers
Temperature compensation offsets the effects of ambient temperature changes
Rugged construction
Specs
Measuring Range for N2 or air (See Notes 1 and 2 below)
Torr
mbar
Pa

Atmosphere to 1x10-4
Atmosphere to 1.33x10-4
Atmosphere to 1.33x10-2
Mounting Position
Horizontal preferred
Weight
85 grams (3 ounces) for 1/8 NPT flange
Internal Volume
35 cm3 (2.14 in3)
Sensor Materials
Gold-plated tungsten
Other Materials
Exposed to Gas 304 stainless steel, borosilicate glass, Kovar®, Alumina, NiFe alloy, polyimide
Gauge Operating Temperature
4 °C to 50 °C
Gauge Bakeout Temperature
150 °C
Maximum Internal Pressure
150 psi
Environmental
RoHS compliant
Note 1: Pressure measurement indications will change with different gases and mixtures. Correction parameters for common gases are provided in the controller instruction manuals and are included in the Series 475 Convectron gauge controller.
Note 2: Convectron gauges are not intended for use with flammable or explosive gases.
Part No.
Description
Quantity
In Stock
Price
EA
Order
275071
1/8 NPT CONVECTRON TUBE HP#0960 0540
0*

Standard lead-time for non-stock items is approximately two weeks depending on the item.

$252.00
275185
ION GAUGE TUBE VCR FITTINGS
DISCONTINUED
---
---
275282
1/2 INCH VCR-FEMALE FITTI
INACTIVE
---
---
275256
MISSING PART NUMBER
CALL
275238
CONVECTRON GAUGE TUBE - 2.75""" ROTATABLE CONFLAT
INACTIVE
---
---
275203
GRANVILLE CONVECTON TUBE
DISCONTINUED
---
---
275196
NW25 CONVECTRON TUBE
DISCONTINUED
---
---
275316
MISSING PART NUMBER
CALL
* Standard lead-time for non-stock items is approximately two weeks depending on the item.
† Call for availability.
Ordering information. International (non-US) prices available through your local dealer.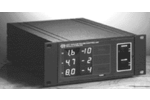 Granville-Phillips Vacuum Gauge Controller
Granville-Phillips 340 Vacuum Gauge Controller (VGC) measures pressure from less than 1 x 10-9 Torr to atmosphere, utilizing an ionization gauge and two Convectron gauges.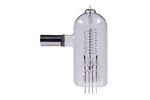 Ion Gauge Tubes, Bayard-Alpert Type
Bayard-Alpert Design and Dual Tungsten or Burn-out Resistant Iridium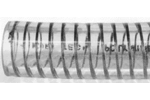 Steel Wire Reinforced Vacuum Hose
This food and beverage grade, crystal clear PVC tubing is reinforced with 110 ton psi steel spring wire.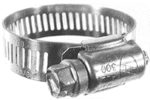 Stainless Steel Worm Gear Clamps
The finest reusable worm gear clamps made.