Product ID : 342015
342015 MINI ION TRIODE 90 DEGREE ELBOW W/ NW16 FLANGE; WC017355 SCIEX API 4000QTRAP; 90 DEGREE ELBOW SCIEX 4000QTRAP
Description
Mini-Ion Gauge with 90° Elbow. This is the same as AB Sciex # 017355 and fits the following Sciex instruments:
Sciex API-4000™/API-4000 Qtrap
Sciex API-2000™/API-2000 Qtrap
Sciex API-3200/API-3200 Qtrap
Sciex QSTAR®/Pulsar/QSTAR® XL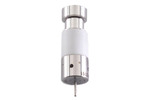 Electron Multipliers, DeTech 2300 Multipliers for Agilent 5975/5973/597X/1100
Get a DeTech 2300 Electron Multiplier here. Used in Agilent 5975 MSD (without TAD)/5973/5972/5971/5970/1100 LC-MSD mass spectrometers and backed by a 100% no-nonsense warranty. Developed by Detector Technology, Inc.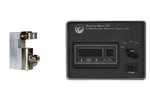 SIS 1-Inch Micro Cryo-Trap


(Model 971/981)
1-inch micro cryo-traps for cryo-cooling and heating (cryo-focusing) of volatiles and semivolatiles at the head of GC capillary columns.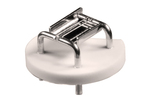 Varian Saturn Ion Trap Filaments
Quality replacement filaments for your Ion Trap mass spectrometer. For Saturn model 2000, 2100, 2200 series
Micro-Mesh® Regular Rolls
Micro-Mesh® Regular Rolls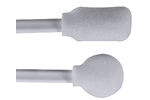 Swabs and Applicators
Variety of swabs and applicators for specialized cleaning tasks. Non-abrasive and absorbent. Dispense liquids evenly.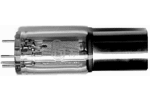 Triode Style and Mini Bayard-Alpert Ion Gauge Tubes
Triode and Mini Bayard Alpert style ionization gauge tubes are ideal for use in analytical instrumentation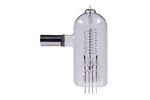 Agilent (Hewlett Packard) Mass Spec Ion Gauge Tubes
Our standard G75K Bayard-Alpert ion gauge tube will fit all models of HP mass specs except the HP5989 MS Engine.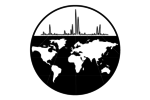 Rhenium Wire and Ribbon - Filament and Heater Material
Rhenium Wire and Ribbon is used to manufacture filaments for mass spectrometers and ion gauges as well as medical applications.