Product ID : 342015
342015 MINI ION TRIODE 90 DEGREE ELBOW W/ NW16 FLANGE wc017355 sciex api 4000qtrap 90 degree elbow sciex 4000qtrap
Description
Mini-Ion Gauge with 90° Elbow. This is the same as AB Sciex # 017355 and fits the following Sciex instruments:
Sciex API-4000™/API-4000 Qtrap
Sciex API-2000™/API-2000 Qtrap
Sciex API-3200/API-3200 Qtrap
Sciex QSTAR®/Pulsar/QSTAR® XL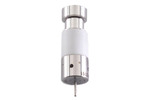 Electron Multipliers, DeTech 2300 Multipliers for Agilent 5975/5973/597X/1100
Get a DeTech 2300 Electron Multiplier here. Used in Agilent 5975 MSD (without TAD)/5973/5972/5971/5970/1100 LC-MSD mass spectrometers and backed by a 100% no-nonsense warranty. Developed by Detector Technology, Inc.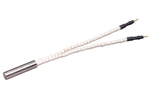 Agilent/HP 5973 Source Heater
SIS offers a direct replacement for Agilent p/n G1099-60104. Same performance at a fraction of the cost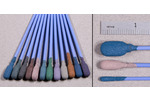 Micro-Mesh® Sanding Swabs
The Micro-Mesh® Swabs are used for anything from polymer clay to porcelain, plastics, and more.
New Objective Electrospray - Metal TaperTips™
Nanospray / Electrospray tips with taper only on the external surface. Available from Scientific Instrument Services, Inc.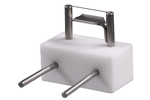 Thermo SSQ/TSQ, 70 and 700, 4500 Filaments
Stronger filament posts for better filament tension and harder filament ceramic body for accurate alignment.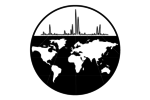 Rhenium Wire and Ribbon - Filament and Heater Material
Rhenium Wire and Ribbon is used to manufacture filaments for mass spectrometers and ion gauges as well as medical applications.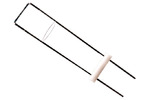 Ametek/Dycor RGA Filament
Direct replacement filament for the Ametek/Dycor RGA leak detector and quadrupole instruments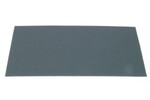 Micro-Mesh® Regular Sheets
Micro-Mesh® Regular Sheets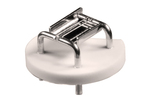 Thermo, Varian Saturn, Agilent, Teledyne & Hitachi Ion Trap Filaments
Quality replacement filaments for your Ion Trap mass spectrometer. For Saturn model 2000, 2100, 2200 series