Product ID : 342015
342015 MINI ION TRIODE 90 DEGREE ELBOW W/ NW16 FLANGE wc017355 sciex api 4000qtrap 90 degree elbow sciex 4000qtrap
Description
Mini-Ion Gauge with 90° Elbow. This is the same as AB Sciex # 017355 and fits the following Sciex instruments:
Sciex API-4000™/API-4000 Qtrap
Sciex API-2000™/API-2000 Qtrap
Sciex API-3200/API-3200 Qtrap
Sciex QSTAR®/Pulsar/QSTAR® XL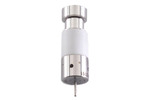 Electron Multipliers, DeTech 2300 Multipliers for Agilent 5975/5973/597X/1100
Get a DeTech 2300 Electron Multiplier here. Used in Agilent 5975 MSD (without TAD)/5973/5972/5971/5970/1100 LC-MSD mass spectrometers and backed by a 100% no-nonsense warranty. Developed by Detector Technology, Inc.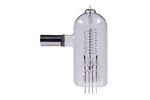 Agilent (Hewlett Packard) Mass Spec Ion Gauge Tubes
Our standard G75K Bayard-Alpert ion gauge tube will fit all models of HP mass specs except the HP5989 MS Engine.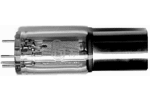 Triode Style and Mini Bayard-Alpert Ion Gauge Tubes
Triode and Mini Bayard Alpert style ionization gauge tubes are ideal for use in analytical instrumentation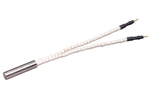 Agilent/HP 5973 Source Heater
SIS offers a direct replacement for Agilent p/n G1099-60104. Same performance at a fraction of the cost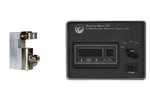 SIS 1-Inch Micro Cryo-Trap


(Model 971/981)
1-inch micro cryo-traps for cryo-cooling and heating (cryo-focusing) of volatiles and semivolatiles at the head of GC capillary columns.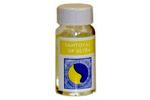 Santovac 5P Ultra and polyphenyl ether vacuum pump fluid
Santovac 5P Ultra has the same properties of Santovac 5 but guarantees minimal amounts of the 3 and 4 ring polyphenyl ethers; less than .02% and .1% respectively and for ultra-clean applications such as mass spectrometry.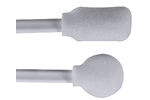 Swabs and Applicators
Variety of swabs and applicators for specialized cleaning tasks. Non-abrasive and absorbent. Dispense liquids evenly.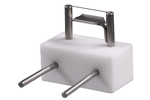 Thermo SSQ/TSQ, 70 and 700, 4500 Filaments
Stronger filament posts for better filament tension and harder filament ceramic body for accurate alignment.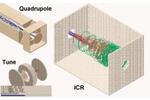 SIMION® 8.1


(Ordering Information)
The Industry Standard in Particle Optics Simulation Software Description Design new instruments or improve the sensitivity of existing instruments. Mass spectrometers and other ion optics lens systems. Calculate electric and magnetic fields from 2D & 3D models Calculate charged particle trajectories Visualize, optimize, and analyze results Extensible user programming for crazy flexibility. Free basic tech support, phone/e-mail/message board. Widely commercially and in academia, including by...