Product ID : 342015
342015 MINI ION TRIODE 90 DEGREE ELBOW W/ NW16 FLANGE wc017355 sciex api 4000qtrap 90 degree elbow sciex 4000qtrap
Description
Mini-Ion Gauge with 90° Elbow. This is the same as AB Sciex # 017355 and fits the following Sciex instruments:
Sciex API-4000™/API-4000 Qtrap
Sciex API-2000™/API-2000 Qtrap
Sciex API-3200/API-3200 Qtrap
Sciex QSTAR®/Pulsar/QSTAR® XL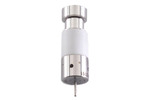 Electron Multipliers, DeTech 2300 Multipliers for Agilent 5975/5973/597X/1100
Get a DeTech 2300 Electron Multiplier here. Used in Agilent 5975 MSD (without TAD)/5973/5972/5971/5970/1100 LC-MSD mass spectrometers and backed by a 100% no-nonsense warranty. Developed by Detector Technology, Inc.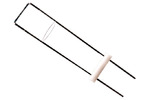 Ametek/Dycor RGA Filament
Direct replacement filament for the Ametek/Dycor RGA leak detector and quadrupole instruments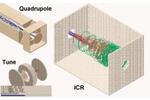 SIMION® 8.1


(Ordering Information)
The Industry Standard in Particle Optics Simulation Software Description Design new instruments or improve the sensitivity of existing instruments. Mass spectrometers and other ion optics lens systems. Calculate electric and magnetic fields from 2D & 3D models Calculate charged particle trajectories Visualize, optimize, and analyze results Extensible user programming for crazy flexibility. Free basic tech support, phone/e-mail/message board. Widely commercially and in academia, including by...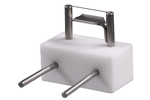 Thermo SSQ/TSQ, 70 and 700, 4500 Filaments
Stronger filament posts for better filament tension and harder filament ceramic body for accurate alignment.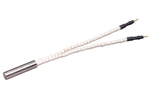 Agilent/HP 5973 Source Heater
SIS offers a direct replacement for Agilent p/n G1099-60104. Same performance at a fraction of the cost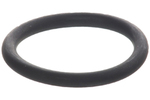 Viton® Composition O-Rings
O-Rings are available in five different materials from Scientific Instrument Services.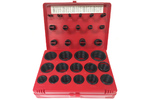 O-Ring Kits
This convenient o-ring kit contains 30 of the most popular sizes, for a total of 380 o-rings, in one convenient kit.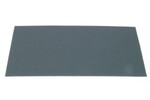 Micro-Mesh® Regular Sheets
Micro-Mesh® Regular Sheets