Description
Backpressure regulators with two PEEK Fingertight fittings
Use these adjustable regulators to improve baseline stability by preventing bubble formation as dissolved gasses expand post-column. Install on detector drain line or on waste line in split-flow systems. Since only Kalrez and PEEK come in contact with the fluid path, these regulators can be used in-line between detectors or before a fraction collector.
Improves baseline stability by preventing bubble formation in the flow cell
Adjust back-pressure without disconnecting anything
Completely biocompatible fluid path, with low dead volume
Easy mount with 17 mm panel hole
Part No.
Description
Price
EA
Order
JRBPR1
BACKPRESSURE REGULATOR VARIABLE 15 - 300PSI MAX. 50C COMPLETE FOR LIQUIDS ONLY
$128.24
JRBPR2
BACKPRESSURE REGULATOR, VARIABLE 300 - 1500PSI,MAX. 50C, COMPLETE, FOR LIQUIDS ONLY
$105.63
* Standard lead-time for non-stock items is approximately two weeks depending on the item.
Ordering information. International (non-US) prices available through your local dealer.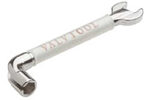 ValvTool - Smart Wrench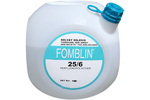 Fomblin® Inert PFPE Vacuum Pump Fluids Y25/6
Fomblin® vacuum pump fluids are non-flammable, chemically inert and thermally stable.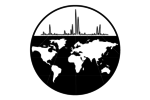 Tungsten Wire, Ribbon, Filament Wire for Electron Emitters, Heater Wire
Buy tungsten wire, ribbon for mass spectrometer heaters here. Choose from varying thickness, Tungsten filament wire sold by the foot.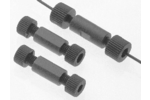 VICI PEEK™ Unions
Connect two pieces of 1/16" or 1/8" tubing.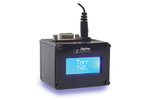 Digivac Bench Top Vacuum Gauge Model 22W
Digivac Vacuum Gauge Model 22W is an ultra compact vacuum transmitter that delivers big results.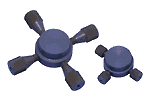 VICI PEEK High Pressure Crosses and Tees
Compatible with most organic solvents and buffers.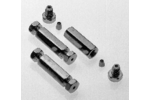 VICI Stainless Steel Unions
VICI HPLC fittings and ferrules in stainless steel.