Description
The hose fitting used in the back of the 5971 when the Convectron Gauge Tube is mounted is available from S.I.S. The standard fitting is for 3/4" hose. We also offer a fitting for use with 1" diameter hose.
Part No.
Description
Quantity
In Stock
Price
EA
Order
71A1
3/4" 5971 HOSE FITTING
1
$175.00
71A2
1" 5971 HOSE FITTING
DISCONTINUED
---
---
* Call for availability.
Ordering information. International (non-US) prices available through your local dealer.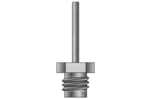 Agilent (Hewlett Packard) 5971 Transfer Line Tip
This new design eliminates any Inlet metal contact with the sample, the capillary column protrudes slightly through the end of the tip directly into the source.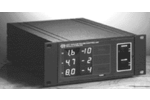 Granville-Phillips Vacuum Gauge Controller
Granville-Phillips 340 Vacuum Gauge Controller (VGC) measures pressure from less than 1 x 10-9 Torr to atmosphere, utilizing an ionization gauge and two Convectron gauges.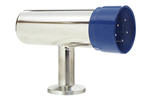 Convectron Series 275 Vacuum Gauge
The Granville Philips Convectron Gauge tube used on the 5971 and 5972 mass spectrometers is available from S.I.S. This is a direct replacement for the HP original and screws into the fitting shown above.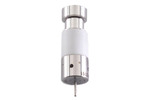 Electron Multipliers, DeTech 2300 Multipliers for Agilent 5975/5973/597X/1100
Get a DeTech 2300 Electron Multiplier here. Used in Agilent 5975 MSD (without TAD)/5973/5972/5971/5970/1100 LC-MSD mass spectrometers and backed by a 100% no-nonsense warranty. Developed by Detector Technology, Inc.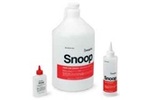 SNOOP®
SNOOP is recommended for use in leak testing any pressurized gas system such as air, argon, nitrogen, helium, etc.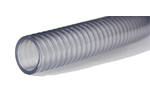 Rollerflex Vacuum Hose
PVC cord reinforced vacuum hose. Light weight, low cost, and superior corrosion resistance. Ideal for mass spec, food, and other applications.