Product ID : 275071
275071 1/8in NPT Convectron Gauge Tube [HP #0960-0540]
Description
More details on associated web pages: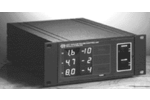 Granville-Phillips Vacuum Gauge Controller
Granville-Phillips 340 Vacuum Gauge Controller (VGC) measures pressure from less than 1 x 10-9 Torr to atmosphere, utilizing an ionization gauge and two Convectron gauges.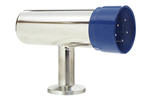 Convectron Series 275 Vacuum Gauge
The Granville Philips Convectron Gauge tube used on the 5971 and 5972 mass spectrometers is available from S.I.S. This is a direct replacement for the HP original and screws into the fitting shown above.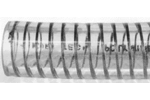 Steel Wire Reinforced Vacuum Hose
This food and beverage grade, crystal clear PVC tubing is reinforced with 110 ton psi steel spring wire.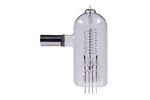 Ion Gauge Tubes, Bayard-Alpert Type
Bayard-Alpert Design and Dual Tungsten or Burn-out Resistant Iridium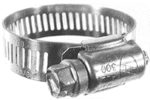 Stainless Steel Worm Gear Clamps
The finest reusable worm gear clamps made.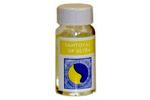 Santovac 5P Ultra and polyphenyl ether vacuum pump fluid
Santovac 5P Ultra has the same properties of Santovac 5 but guarantees minimal amounts of the 3 and 4 ring polyphenyl ethers; less than .02% and .1% respectively and for ultra-clean applications such as mass spectrometry.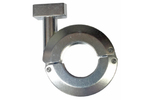 Quick Flange Clamp, Aluminum and Stainless
Quick action aluminum clamp with finger closure "T" knob for positive sealing of NW flanges.