Product ID : W2V40110
W2V40220 Voltage=220V W2V40 PUMP 50/60HZ W2V40110 Voltage=110V W2V40 PUMP 50/60HZ
Features
Low Cost - Save 35 - 50%
Quiet and Light Weight

Precise machining eliminates noise and vibration levels

Air Cooled
Fast Pumping
Direct Drive
Gas Ballast Valve
Voltage Choices: 110V or 220V
Comparable to Edwards RV12 & Adixen 215 Series
Reliable - 20 years of history
Applications
Ideal for
Mass Spectrometers
GC/ICP Mass
Vacuum Degassing
Freeze Drying
Cryogenics
Vacuum Distillations
Surface Coating
Laser Construction
Vacuum Ovens
Electron Microscopes
Drawings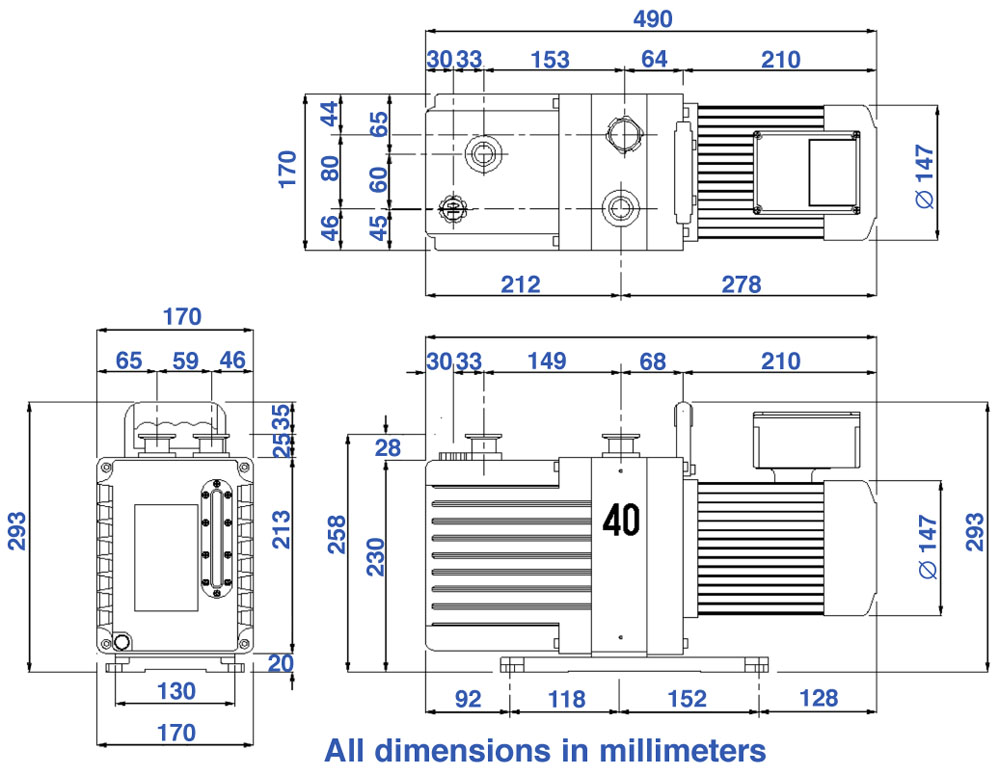 Specs
Technical Data
Pumping Speed
400 L/min (14 CFM)
Ultimate Pressure - Gas Ballast Closed
5 x 10-4 torr (6.7 x 10-2 Pa)
Ultimate Pressure - Gas Ballast Open
5 x 10-2 torr (6.7 Pa)
Power Input
220 VAC/ 110 VAC 50/60 Hz; Customer's Request (Voltage, Frequency and Phase)
Full Load Power
0.75 kW (1 HP)
Motor Speed
1700 rpm
Inlet and Outlet connections
NW25
Oil Capacity
1500 cc (1.5L)
Weight
29 kg
Ambient Operation Temp. Range
7-40 °C
Overall Dimension (mm)
170 (W) x 490 (L) x 293 (H)
**THIS PUMP SHOULD NOT BE PLUGGED DIRECTLY INTO THE AGILENT MSD. USE ALTERNATE POWER SOURCE/WALL OUTLET.**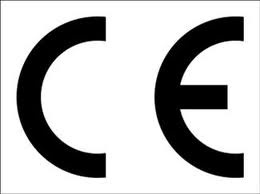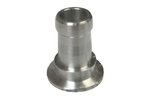 Hose Adaptor, Aluminum
For connecting rubber or plastic hose to NW flanges.
SIS Pump Oil Mist Eliminator
When vacuum pumps are first turned on they usually emit a considerable quantity of oil vapors into the air.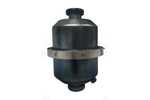 Stainless Steel Oil Mist Eliminator
Hermetic, Sealed, In-line Oil Mist Separator For Mechanical Vacuum Pumps.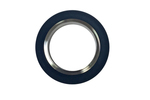 Centering Ring Assembly, 304 Stainless and Aluminum
Available with Viton® or Buna O-ring, this centering ring complete with O-ring should be used when joining any two NW flanges with a quick flange clamp.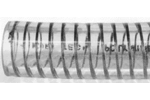 Steel Wire Reinforced Vacuum Hose
This food and beverage grade, crystal clear PVC tubing is reinforced with 110 ton psi steel spring wire.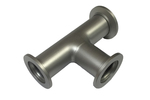 QF Stainless Steel Tees
Three NW flanges permit the union of several pump lines.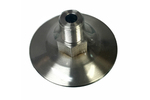 QF to Male Pipe Adaptor, 304 Stainless
Stubs have from 1/8" to 1" male NPT for junctions to NW flanges.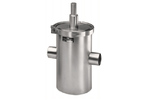 Liquid Nitrogen Refrigerant Traps - 4" Inline
LN2 cold trap. Cold thimble design.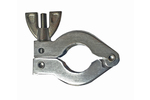 Wing-Nut Aluminum Clamp
Industry standard die-cast aluminum clamp.