Description
EE-GL915-NW25
SIS Oil Mist Eliminator
When vacuum pumps are first turned on they usually emit a considerable quantity of oil vapors into the air. This oil mist not only contains oil but it also contains any contaminants that were in the oil within the pump. The oil mist eliminator traps this oil mist within the filter before it is expelled into the air, and then returns the oil back to the pump. It traps particles down to 0.3 microns and is 99.97% efficient.
The oil mist eliminator also becomes very useful if the vacuum pump is out-gassed by means of the gas ballast valve. Again the oil mist will be trapped and the oil returned to the pump. By preventing the oil mist from contaminating the laboratory air, the risk of head crashes on computer disc systems can be reduced. In addition they provide a healthier environment within the laboratory.
The oil mist eliminator contains an easily replaceable paper filter which traps the oil mist allowing it to condense and return the oil to the pump. It also incorporates a safety valve to prevent pressure buildup in the pump when pumping vapors are capable of clogging the cartridge. In some cases of very heavy use, it may be desirable to exhaust the pumped gases to a fume duct or charcoal filter. For such applications, the oil mist eliminator can be fitted with a hose nipple to which an exhaust hose could be attached or our CSS-AC10- 050 charcoal filter can be attached directly to the oil mist eliminator.
Part no. EEG-L915-NW25 incorporates a NW 25 flange (O.D. - 1.5") which enables this unit to be clamped onto the exhaust port on the newer model Adixen Pump Models UM2005, UM2010, UM2015. This model also fits Edwards E1M5/8/12, E2M3/5/8/12, RV3/5/8/12, E2M0.7, E2M1, E2M1.5, and any other pump up to 12 SCFM with a NW25 fitting. Adaptors are also available for pumps without this fitting.
Part No.
Description
Quantity
In Stock
UOM
Price
Order
EEGL915NW25
SIS Oil Mist Eliminator
4
EA
$199.00
Accessories
SISEDP
3/8" threaded adapter to 1/4" hose
DISCONTINUED
EA
---
---
H251
1/4" hose
84
Foot
$2.73†

10 or more: 10% off; 100 or more: 27% off.

† Quantity discount 10 or more: 10% off; 100 or more: 27% off.
* Call for availability.
Ordering information. International (non-US) prices available through your local dealer.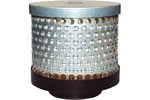 Coalescing Filter Replacement Element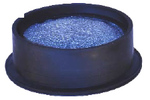 Replacement Charcoal Filter Element
The filter elements in the SIS Charcoal Filters are low in cost and disposable.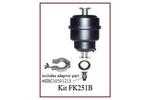 S.I.S. All-In-One Two Stage Vacuum Pump Filter Kits - for Edwards
6.25" high, low cost, combined oil mist eliminator and charcoal filter proven effective for removing volatile and semi-volatile organics from exhaust of vacuum pumps.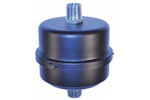 SIS Charcoal Filters, with Replaceable Elements
Small compact straight-through inlet air filters with replaceable hockey puck filter element. Flow through capacity up to 35 CFM (43m3/hr). Now available in two inlet sizes.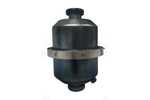 Stainless Steel Oil Mist Eliminator
Hermetic, Sealed, In-line Oil Mist Separator For Mechanical Vacuum Pumps.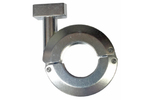 Quick Flange Clamp, Aluminum and Stainless
Quick action aluminum clamp with finger closure "T" knob for positive sealing of NW flanges.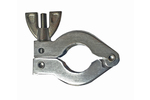 Wing-Nut Aluminum Clamp
Industry standard die-cast aluminum clamp.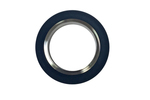 Centering Ring Assembly, 304 Stainless and Aluminum
Available with Viton® or Buna O-ring, this centering ring complete with O-ring should be used when joining any two NW flanges with a quick flange clamp.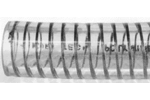 Steel Wire Reinforced Vacuum Hose
This food and beverage grade, crystal clear PVC tubing is reinforced with 110 ton psi steel spring wire.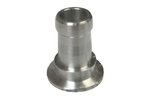 Hose Adaptor, Aluminum
For connecting rubber or plastic hose to NW flanges.