Product ID : W2V05110
W2V05110 Voltage=110 V W2V05 Pump 50/60HZ W2V05220 Voltage=220 V W2V05 Pump 50/60HZ
Features
Low Cost - Save 35 - 50%
Quiet and Light Weight

Precise machining eliminates noise and vibration levels

Air Cooled
Fast Pumping
Direct Drive
Gas Ballast Valve
Voltage Choices: 110V or 220V
Reliable - 20 years of history
Comparable to Edwards E2M1.5 and the Pfeiffer DUO 1.6 M pumps.
Applications
Ideal for
Mass Spectrometers
GC/ICP Mass
Vacuum Degassing
Freeze Drying
Cryogenics
Vacuum Distillations
Surface Coating
Laser Construction
Vacuum Ovens
Electron Microscopes
Drawings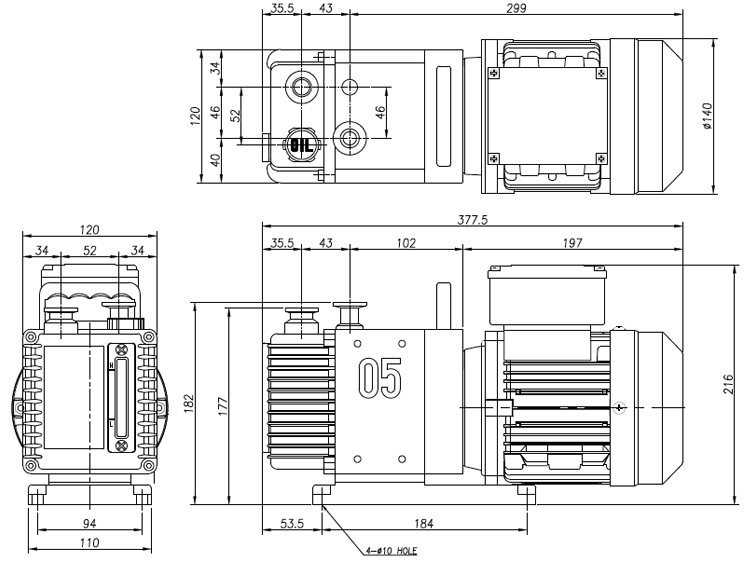 Dimensions in mm
Specs
Technical Data
Pumping Speed
50 L/min (1.75 CFM)
Ultimate Pressure - Gas Ballast Closed
3 x 10-3 torr (4.0 x 10-1 Pa)
Ultimate Pressure - Gas Ballast Open
5 x 10-2 torr (6.7 Pa)
Power Input
220 VAC/ 110 VAC 50/60 Hz; Customer's Request (Voltage, Frequency and Phase)
Full Load Power
150 W (0.2 HP)
Motor Speed
1700 rpm
Inlet and Outlet connections
Standard - NW16
Option 1 - NW25
Option 2 - Hose Nipple(Ф12 OD, Ф16 OD, or Ф26 OD)
Oil Capacity
200 cc (0.2L)
Weight
14 kg
Ambient Operation Temp. Range
7-40 °C
Overall Dimension (mm)
120 (W) x 373.5 (L) x 200 (H)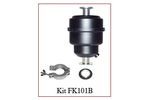 S.I.S. All-In-One Two Stage Vacuum Pump Filter Kits
6.25" high, low cost, combined oil mist eliminator and charcoal filter proven effective for removing volatile and semi-volatile organics from exhaust of vacuum pumps.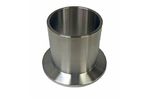 Long Butt Flange In Stainless and Aluminum
In Stainless and Aluminum.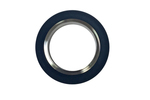 Centering Ring Assembly, 304 Stainless and Aluminum
Available with Viton® or Buna O-ring, this centering ring complete with O-ring should be used when joining any two NW flanges with a quick flange clamp.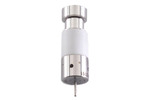 Electron Multipliers, DeTech 2300 Multipliers for Agilent 5975/5973/597X/1100
Get a DeTech 2300 Electron Multiplier here. Used in Agilent 5975 MSD (without TAD)/5973/5972/5971/5970/1100 LC-MSD mass spectrometers and backed by a 100% no-nonsense warranty. Developed by Detector Technology, Inc.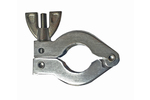 Wing-Nut Aluminum Clamp
Industry standard die-cast aluminum clamp.