Description
Inland FF-45 solvent-free flushing fluid is specifically designed to be used with pumps operated with synthetic hydrocarbon fluids, such as Inland 45. Periodic use of FF-45 to remove pump contaminants and particulates will prolong pump life to avoid expensive rebuild cost.
Features
Low cost
Compatible with all synthetic hydrocarbon fluids
Maintains maximum pump efficiency
Specifications
| | |
| --- | --- |
| Vapor Pressure @ 25 °C: | 2 x 10- 5 torr |
| Viscosity @ 40 °C : | 26 cst |
| Viscosity @ 100 °C : | 4 cst |
| Flash Point: | 240 °C |
| Fire Point: | 252 °C |
| Density: | 0.83 gm/cc |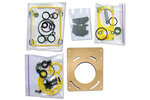 Major Repair Kit for Edwards RV12 Pump
Major Repair Kit for Edwards RV12 Pump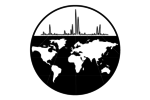 Parts for BOC Edwards Vacuum Pumps


(by Precision Plus)
19201007 : OEM=Edwards,Part Type=Valves,Description=Valve Piston,Pump Models=E1M40;E2M40,20404011 : OEM=Edwards,Part Type=Bearings,Description=Roller Bearing EM40,Pump Models=E1M40;E2M28;E2M30;E2M40,25904601 : OEM=Edwards,Part Type=Misc,Description=Ballast Valve E1M80,Pump Models=E1M40;E2M40,29201006 : OEM=Edwards,Part Type=Sight Glasses,Description=Sight Glass E1M80,Pump Models=E1M40;E1M80;E2M40;E2M80,00307046 : OEM=Edwards,Part Type=Springs,Description=SPRING,Pump Models=E1M18;E2M18,00714012 :...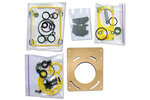 Major Repair Kit for Edwards RV8 Pump
Major Repair Kit for Edwards RV8 Pump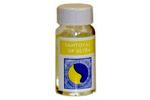 Santovac 5P Ultra and polyphenyl ether vacuum pump fluid
Santovac 5P Ultra has the same properties of Santovac 5 but guarantees minimal amounts of the 3 and 4 ring polyphenyl ethers; less than .02% and .1% respectively and for ultra-clean applications such as mass spectrometry.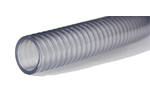 Rollerflex Vacuum Hose
PVC cord reinforced vacuum hose. Light weight, low cost, and superior corrosion resistance. Ideal for mass spec, food, and other applications.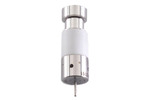 Electron Multipliers, DeTech 2300 Multipliers for Agilent 5975/5973/597X/1100
Get a DeTech 2300 Electron Multiplier here. Used in Agilent 5975 MSD (without TAD)/5973/5972/5971/5970/1100 LC-MSD mass spectrometers and backed by a 100% no-nonsense warranty. Developed by Detector Technology, Inc.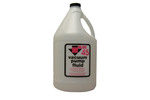 Inland 45 Mechanical Pump Oil
Inland 45 is the highest quality rough pump oil you can use for your mass spectrometer.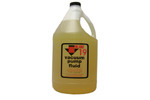 Inland® 19 Rough Pump Oil
Inland rough pump oil is ideal for use in all models of vacuum pumps including Adixen, Edwards, and Welch.