Product ID : INTW
INTW Inland TW Pump Fluid, Size=1 Gallon Bottle
Description
Inland TW mechanical pump fluid is specifically recommended for applications where exposure to reactive or corrosive gases is prevalent. This Inland product is a distilled hydrocarbon containing no additives. Both unsaturates and aromatics have been removed, resulting in a superior, longer lasting pump fluid. Typical applications include electrospray and particle beam. When compared to Invoil 20, Inland TW will last 1.5 to 4 times longer.
Features
Longest Lasting Hydrocarbon
Ideal for Corrosive Service
Replaces Fomblin and Krytox in Many Applications
Recommended in many Electrospray Applications
Specs
| | |
| --- | --- |
| Vapor Pressure @ 25 °C: | <1 x 10-6 torr |
| Boiling Point @ .01 torr: | 158 °C (316 °F) |
| Viscosity @ 40 °C: | 56 cst (260 SUS) |
| Viscosity @ 100 °C: | 8.9 cst (55.4 SUS) |
| Pour Point: | -12 °C (10 °F) |
| Flash Point: | 243 °C (470 °F) |
| Fire Point: | 270 °C (517 °F) |
| Density: | 0.86 g/cc |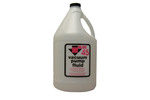 Inland 45 Mechanical Pump Oil
Inland 45 is the highest quality rough pump oil you can use for your mass spectrometer.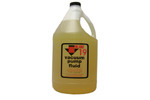 Inland® 19 Rough Pump Oil
Inland rough pump oil is ideal for use in all models of vacuum pumps including Adixen, Edwards, and Welch.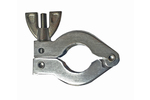 Wing-Nut Aluminum Clamp
Industry standard die-cast aluminum clamp.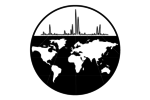 Parts for BOC Edwards Vacuum Pumps


(by Precision Plus)
19201007 : OEM=Edwards,Part Type=Valves,Description=Valve Piston,Pump Models=E1M40;E2M40,20404011 : OEM=Edwards,Part Type=Bearings,Description=Roller Bearing EM40,Pump Models=E1M40;E2M28;E2M30;E2M40,25904601 : OEM=Edwards,Part Type=Misc,Description=Ballast Valve E1M80,Pump Models=E1M40;E2M40,29201006 : OEM=Edwards,Part Type=Sight Glasses,Description=Sight Glass E1M80,Pump Models=E1M40;E1M80;E2M40;E2M80,00307046 : OEM=Edwards,Part Type=Springs,Description=SPRING,Pump Models=E1M18;E2M18,00714012 :...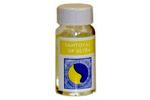 Santovac 5P Ultra and polyphenyl ether vacuum pump fluid
Santovac 5P Ultra has the same properties of Santovac 5 but guarantees minimal amounts of the 3 and 4 ring polyphenyl ethers; less than .02% and .1% respectively and for ultra-clean applications such as mass spectrometry.
Inland 33 Mechanical & Rough Pump Oil
The manufacturing process of Inland 33 has removed components to enhance the oxidation resistance of the fluid to exhibit outstanding chemical stability.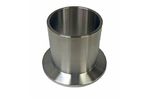 Long Butt Flange In Stainless and Aluminum
In Stainless and Aluminum.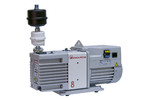 SIS Pump Filter Kits for Edwards
Edwards Pump Filter Kit and accessories for your vacuum pump needs.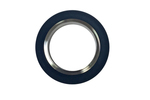 Centering Ring Assembly, 304 Stainless and Aluminum
Available with Viton® or Buna O-ring, this centering ring complete with O-ring should be used when joining any two NW flanges with a quick flange clamp.