Description
Machined from high-quality 316L stainless steel. Nuts with 10-32 threads are available in three different lengths.
Stainless Steel
Part No.
Type
Size
Threads
pkg
UOM
Price
Order
JRZN15
Nut-Valco
1/16"
10-32
5
PK
$10.00
JR575
Nut-Rheodyne
1/16" long head
10-32
5
PK
$22.00
JR585
Nut-Rheodyne
1/16" extra long
10-32
5
PK
$30.50
JRZF1S6
Ferrule
1/16"
10
PK
$30.00
JRZP1
Plug
1/16" connections
1
EA
$7.20
JRZP2
Plug
1/8" connection
5/16in-24
1
EA
$7.20
JRZN25
Nut-Valco
1/16"
5/16in-24
5
PK
$13.20
JRZF2S6
Ferrule
1/8"
10
PK
$30.00
* Standard lead-time for non-stock items is approximately two weeks depending on the item.
Ordering information. International (non-US) prices available through your local dealer.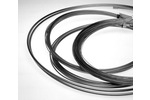 Stainless Steel Tubing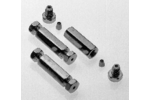 VICI Stainless Steel Unions
VICI HPLC fittings and ferrules in stainless steel.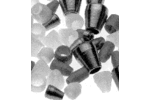 VICI Ferrueles for SIS Fittings
HPLC ferrules made to fit the size needed.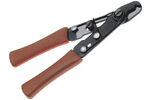 Stainless Tubing Pliers / Cutters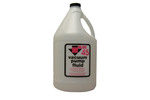 Inland 45 Mechanical Pump Oil
Inland 45 is the highest quality rough pump oil you can use for your mass spectrometer.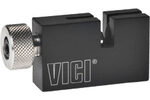 Tubing Cutter for Chromatography
Chromatography Tools available from Scientific Instrument Services, Inc.