Product ID : JR407110
JR407310 Color=Red Nylon Column Endstopper Plugs, 10/pkg, Ports=10-32 JR407410 Color=Green Nylon Column Endstopper Plugs, 10/pkg, Ports=10-32 JR407110 Color=White Nylon Column Endstopper Plugs, 10/pkg, Ports=10-32 JR407210 Color=Black Nylon Column Endstopper Plugs, 10/pkg, Ports=10-32 JR407510 Color=Blue Nylon Column Endstopper Plugs, 10/pkg, Ports=10-32
Description
For 10-32 ports. Seal your unused columns against contamination or evaporation. These sturdy fingertight plugs are made to hold tight, even if you drop your column! Convenient flats for 5/16" wrench take the frustration out of removing a "stuck" plug.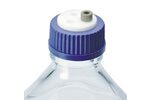 VICI Mobile Phase Cap
Fits all standard bottles with GL-45 thread.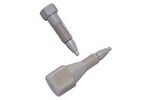 VICI PEEK Plugs for Valves or Tubing
VICI HPLC 10-32 or 1/4"-28 thread types for high pressure use.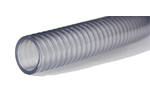 Rollerflex Vacuum Hose
PVC cord reinforced vacuum hose. Light weight, low cost, and superior corrosion resistance. Ideal for mass spec, food, and other applications.