Description
Designed for quick, clean cuts leaving the inside of your tubing open and round.
For easy cutting of 1/16" tubing off a coil
Reach "hard-to-get" places in an HPLC system
Delivered in a plastic sheath
The pliers type of cutter can be used for quick cuts for non-critical applications or at "hard to get" places. However, for scientific equipment, we strongly recommend our pre-cut and cleaned SS tubing.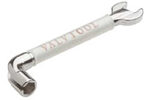 ValvTool - Smart Wrench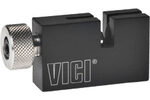 Tubing Cutter for Chromatography
Chromatography Tools available from Scientific Instrument Services, Inc.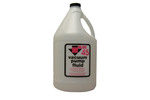 Inland 45 Mechanical Pump Oil
Inland 45 is the highest quality rough pump oil you can use for your mass spectrometer.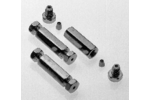 VICI Stainless Steel Unions
VICI HPLC fittings and ferrules in stainless steel.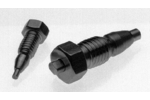 VICI Stainless Steel Nuts and Ferrules
VICI HPLC Machined from high-quality 316L stainless steel.