Description
Designed for quick, clean cuts leaving the inside of your tubing open and round.
For easy cutting of 1/16" tubing off a coil
Reach "hard-to-get" places in an HPLC system
Delivered in a plastic sheath
The pliers type of cutter can be used for quick cuts for non-critical applications or at "hard to get" places. However, for scientific equipment, we strongly recommend our pre-cut and cleaned SS tubing.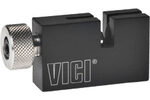 Tubing Cutter for Chromatography
Chromatography Tools available from Scientific Instrument Services, Inc.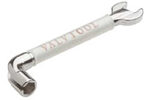 ValvTool - Smart Wrench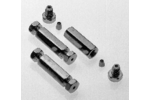 VICI Stainless Steel Unions
VICI HPLC fittings and ferrules in stainless steel.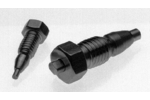 VICI Stainless Steel Nuts and Ferrules
VICI HPLC Machined from high-quality 316L stainless steel.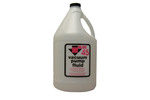 Inland 45 Mechanical Pump Oil
Inland 45 is the highest quality rough pump oil you can use for your mass spectrometer.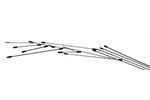 316 SS Pre-Cut Tubing
recut stainless tubing is passivated, cleaned and rinsed.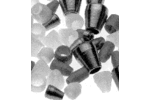 VICI Ferrueles for SIS Fittings
HPLC ferrules made to fit the size needed.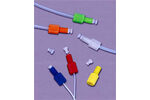 VICI Flangeless Fittings
Zero-dead-volume fingertight connections are rated to 70 bar (1000 psi) for 1/16" tubing, 35 bar (500 psi) for 1/8" tubing.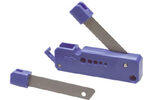 Quick-Cut for Plastic Tubing