Description
Precision machined from 316L stainless steel, these fittings have a 0.5 mm (0.020") thru-hole and come with 10-32 nuts and ferrules included.
Part No.
Description
Price
EA
Order
JRZT1M
Tee, SS, 0.5 mm bore, 1/16in, 10-32, complete
$33.60
JRZX1M
Cross, SS, 0.50 mm bore, 1/16in, 10-32, complete
$48.00
* Standard lead-time for non-stock items is approximately two weeks depending on the item.
Ordering information. International (non-US) prices available through your local dealer.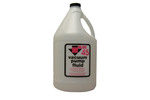 Inland 45 Mechanical Pump Oil
Inland 45 is the highest quality rough pump oil you can use for your mass spectrometer.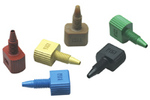 VICI HPLC One-Piece Fingertight Fitting
Works with any 10-32 female port and both metal and polymeric 1/16" tubing.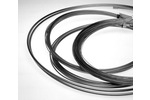 Stainless Steel Tubing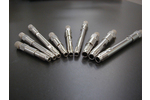 Imtakt Scherzo SM-C18 HPLC Column
Imtakt Sherzo SM-C18 HPLC Column Brochure and Ordering Information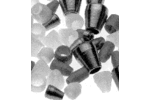 VICI Ferrueles for SIS Fittings
HPLC ferrules made to fit the size needed.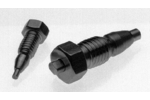 VICI Stainless Steel Nuts and Ferrules
VICI HPLC Machined from high-quality 316L stainless steel.