Features
High pressure rating - up to 420 bar (6000 psi)
Ideal for 1/16" PEEK tubing
Fit any 10-32 fitting
Description
These nuts are for use with VICI Jour double ferrules, which grip the tubing twice for added stability. The fingertight version may be hand-tightened for operation at up to 420 bar (6000 psi). The hex-head version can be used for connections that are difficult to reach, or are closely spaced. The fittings work in virtually any female 1/16" fitting.
Pkg=5
Part No.
Description
Type
Picture
Price
/PK
Order
JR55115
Nut
hex-head short
$25.00
JR55105
Nut
hex-head long
$25.00
JR55805
Nut
Fingertight
$25.00
JR50045
Ferrule
double
$14.00
Unit of measure for ordering is PK.
* Standard lead-time for non-stock items is approximately two weeks depending on the item.
Ordering information. International (non-US) prices available through your local dealer.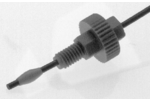 VICI Universal Fingertight Fitting
Connects with any male or female 10-32 fitting.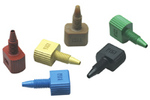 VICI HPLC One-Piece Fingertight Fitting
Works with any 10-32 female port and both metal and polymeric 1/16" tubing.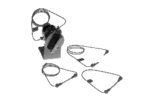 HPLC Sample Loops
Replacement Parts Available From Scientific Instrument Services, Inc.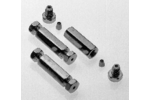 VICI Stainless Steel Unions
VICI HPLC fittings and ferrules in stainless steel.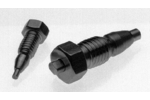 VICI Stainless Steel Nuts and Ferrules
VICI HPLC Machined from high-quality 316L stainless steel.