Product ID : JR800
JR800 TOOL, VALVTOOL 1/4IN AND 5/16IN OPEN WRENCH
Description
Stop struggling with your valve connections!
Time-saving wrench provides easy access to many hard-to-reach areas, including HPLC injection valves, as well as GC inlet connections and transfer lines.
Tighten nuts with a tube or loop installed. The unique design with its slotted wrench allows tightening of nuts where a loop or a capillary might otherwise make it difficult.
Fits 1/4" hex and 5/16" nut heads. The ValvTool is ideal for Valco and Rheodyne® valves and fittings, as well as most of the HPLC and PEEK fittings on the market with 1/4" and 5/16" heads.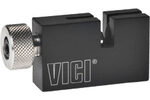 Tubing Cutter for Chromatography
Chromatography Tools available from Scientific Instrument Services, Inc.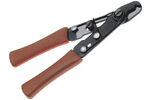 Stainless Tubing Pliers / Cutters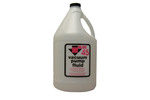 Inland 45 Mechanical Pump Oil
Inland 45 is the highest quality rough pump oil you can use for your mass spectrometer.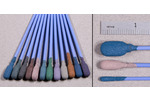 Micro-Mesh® Sanding Swabs
The Micro-Mesh® Swabs are used for anything from polymer clay to porcelain, plastics, and more.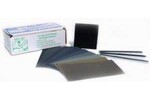 Micro-Mesh® Metal Finishing Kit
Micro-Mesh® kit for polishing stainless steel, copper, brass, bronze, aluminum and other soft metals to a mirror finish.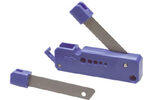 Quick-Cut for Plastic Tubing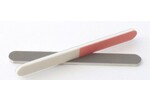 Micro-mesh Polishing/File Board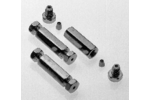 VICI Stainless Steel Unions
VICI HPLC fittings and ferrules in stainless steel.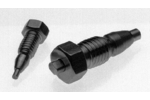 VICI Stainless Steel Nuts and Ferrules
VICI HPLC Machined from high-quality 316L stainless steel.