Product ID : 95381VE
95381VE Direct Replacement Filament for the Ametek/Dycor RGA leak detector and quadrupole instruments
Description
S.I.S.™ is proud to offer a direct replacement filament for the Ametek/Dycor RGA leak detector and quadrupole instruments. This is a thoriated iridium filament that has a platinum tab that tests show yields a longer service life.
This filament replaces the filaments on the following Ametek/Dycor quadrupoles: Model M102, M106, M106M, M206, M206M, DM106, DM106M, DM206, DM206M, DM306, DM306M.
These filaments are replacements for Dycor RGA instruments that use the sources with the Model M102 filament including M and MA series such as M100, M100M, M200, M200M, MA200, MA200M, etc., System 1000 (D-series), Quadlink Series (such as Q100, Q200, etc.), LC-Series (such as LC-100, LC100M, LC200, etc.) and Dymaxion Series with open source heads only, beginning with DM.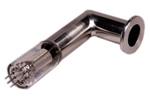 Triode Mini Ion Gauge Tube with 90 Degree Elbow


(Sciex)
Same as AB Sciex p/n 017355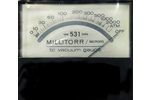 Varian 800 Thermocouple vacuum gauge control
The 800 Series Thermocouple Vacuum Gauge Controls are used for repeatable, stable pressure measurement in the 10 -3 Torr to 2 Torr range.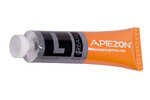 Apiezon® L Greases
All stopcocks and movable joints in a high vacuum system must be satisfactorily lubricated, yet leak proof.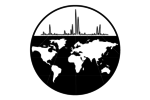 Iridium Wire and Ribbon - Filament and Heater Material
Iridium wire is the most corrosion-resistant wire known, and is often used for the manufacture and repair of filaments and heaters and electrical applications.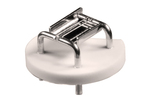 Varian Saturn Ion Trap Filaments
Quality replacement filaments for your Ion Trap mass spectrometer. For Saturn model 2000, 2100, 2200 series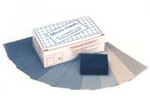 Micro-Mesh® Professional Woodworkers Kit
Micro-Mesh® kit is designed for craftsman to replace the use of steel wool, rottenstone or pumice.