Product ID : PRT4
PRT4 PRT for Thermo TSQ70 and 700, Thermo #=70001-60087
Description
This unit includes the 100 ohm Platinum Resistance Thermometer, ceramic insulated leads, and electrical connector making it a direct replacement for the Thermo MAT TSQ70 and 700 (Thermo #70001-60087).
TSQ® is a registered trademark of Thermo.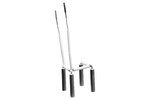 Thermo 4500/4600/TSQ Source Heaters
Source heaters for your Thermo 4500 and TSQ.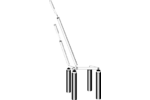 Thermo/Finnigan TSQ®70, 700 Source Heater
The heater source for the Finnigan TSQ70, 700 includes 4 cartridge heaters, ceramic insulators, leads and connectors.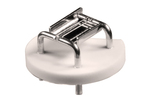 Varian Saturn Ion Trap Filaments
Quality replacement filaments for your Ion Trap mass spectrometer. For Saturn model 2000, 2100, 2200 series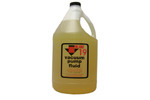 Inland® 19 Rough Pump Oil
Inland rough pump oil is ideal for use in all models of vacuum pumps including Adixen, Edwards, and Welch.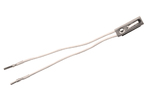 Agilent 5973/5975 Source Temperature Sensor by SIS
SIS offers a direct replacement for Agilent p/n G1099-60104. Same performance at a fraction of the cost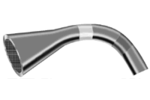 Varian Saturn Electron Multiplier
The model 4715G is an exact replacement for those used on the original Varian Saturn instruments.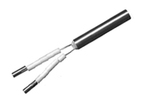 Perkin Elmer Q-Mass Heater
The source heaters for the Perkin Elmer Q Mass 900 and 910 instruments are available.