Product ID : SC2515
SC2515 Heater cartridge for Thermo 4000 Source, 24V, 50W, Thermo #=00007-25810
Description
Our heater cartridge for the Thermo 4000 replaces Thermo #00007-25810. This 24 volt, 50 watt heater cartridge is 1.5 inch long and has a diameter of 1/4 inch.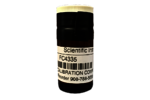 FC-43 (Perfluorotributylamine) Calibration Compound
This compound is available in bottles of 35, 100, and 200 grams.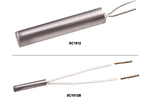 Thermo Incos 50, 50B, XL and 500 Source Heaters
This 8 watt, 24 volt source heater cartridge for the Finnigan MAT Incos 50 Source measures 3/16 inch in diameter by 1.0 inch long.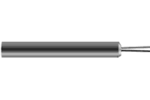 Thermo/Finnigan Source and Transfer Line Heaters
Heater cartridge No. SC2515 is used in the Finnigan 4000 source.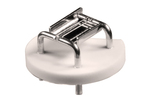 Varian Saturn Ion Trap Filaments
Quality replacement filaments for your Ion Trap mass spectrometer. For Saturn model 2000, 2100, 2200 series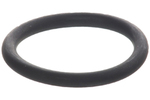 Viton® Composition O-Rings
O-Rings are available in five different materials from Scientific Instrument Services.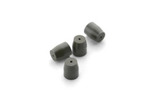 SGE Graphitized Vespel® Ferrules
Vespel® ferrules contain 15% graphite and are ideal for glass and fused silica capillary columns.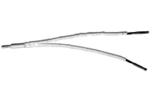 Thermo 4500 PRT
This EI/CI Source Temperature Sensor (PRT2) includes the 100 ohm platinum resistance thermometer, leads, ceramic insulator, and connectors.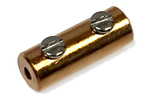 In-Line Connectors