Product ID : SC123
SC123 Cartridge Heater for Thermo ITD open split interface, 120V, 45W, Thermo #=94011-98023
Description
Replacement ceramic, metal case cartridge heater for the Thermo MAT ITD open split interface oven is available from S.I.S. The heater measures 3 inch long, 1/8 inch diameter, 45 watts and 120 volts.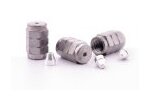 SGE Ferrules for GC
standard graphite ferrules (for GC applications)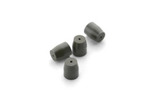 SGE Graphitized Vespel® Ferrules
Vespel® ferrules contain 15% graphite and are ideal for glass and fused silica capillary columns.
Stainless Steel Metal Frit Spargers for the Purge & Trap System
The stainless steel metal frit spargers have been designed for use with the S.I.S. purge and trap system.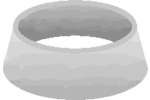 PTFE, Glass Filled PTFE Ferrule for Ion Gauge Tubes
These 3/4" PTFE Ferrules are used to install Ion Gauge Tubes.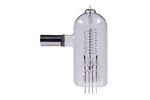 Agilent (Hewlett Packard) Mass Spec Ion Gauge Tubes
Our standard G75K Bayard-Alpert ion gauge tube will fit all models of HP mass specs except the HP5989 MS Engine.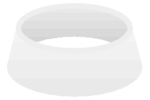 PTFE Ferrules for Ion Gauge Tubes
They are available in two compositions, PTFE and Glass filled PTFE.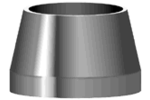 Thermo/Ferrules for columns and Jets on Finnigan MS
Ferrules, Jet Separators, and GC column.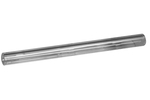 GC Injection Port Liners for Agilent 5890
The injection port liners for the Agilent 5890 GC.