Product ID : SC123
SC123 Cartridge Heater for Thermo ITD open split interface, 120V, 45W, Thermo #=94011-98023
Description
Replacement ceramic, metal case cartridge heater for the Thermo MAT ITD open split interface oven is available from S.I.S. The heater measures 3 inch long, 1/8 inch diameter, 45 watts and 120 volts.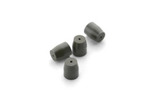 SGE Graphitized Vespel® Ferrules
Vespel® ferrules contain 15% graphite and are ideal for glass and fused silica capillary columns.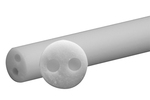 Two Hole Round Ceramic Tube Insulators
The following two hole alumina ceramic tube type insulators are available in six inch lengths.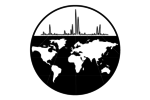 Ferrules for Thermo/Finnigan Ion Trap 0.4 and 0.5 mm
1/4" graphitzed Vespel® ferrules with a 0.4mm or a 0.5mm hole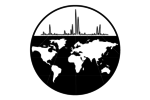 Ferrules for Varian Saturn Ion Trap Mass Spec
The 1/4" graphitzed Vespel® ferrule with a .5mm and a .4mm hole.
Stainless Steel Metal Frit Spargers for the Purge & Trap System
The stainless steel metal frit spargers have been designed for use with the S.I.S. purge and trap system.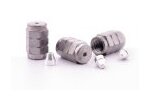 SGE Ferrules for GC
standard graphite ferrules (for GC applications)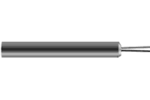 Thermo/Finnigan Source and Transfer Line Heaters
Heater cartridge No. SC2515 is used in the Finnigan 4000 source.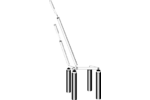 Thermo/Finnigan TSQ®70, 700 Source Heater
The heater source for the Finnigan TSQ70, 700 includes 4 cartridge heaters, ceramic insulators, leads and connectors.