Description
SIS manufactures replacements for the VG Autospec filament which are similar in design to the original VG filament. This new design is a direct retrofit.
The Autospec design (VGF4) has a vertically mounted coil.
Replacement Coils (Part No. HC21) are also available from SIS.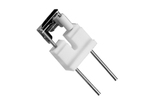 Waters/VG Micromass GCT Filament
SIS VG Micromass GCT filament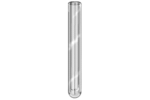 Straight Pyrex Glass Sample Vials for Mass Spec Probes
Straight pyrex sample vials.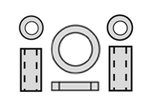 Ceramic Washer Insulators
A wide variety of alumina ceramic washers.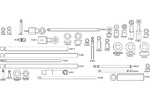 Ceramic Insulators for Fisons/VG
Replacement insulators for your VG mass spec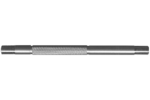 Short Path Thermal Desorption Tubes
After conditioning and sample loading, the ends of the tubes are fitted with stainless steel caps with seals to maintain the integrity of the medium and sample.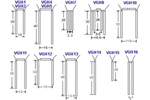 VG Source and Thermospray Heaters
Replacement heaters for VG mass specs.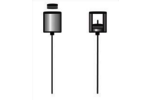 Needles for the Short Path Thermal Desorption System
In the Short Path Thermal Desorption System, the needle serves as the transfer line for sample introduction into the Gas Chromatograph from the Glass Lined Thermal Desorption Tube containing the samples being analyzed.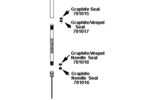 Seals for SIS Thermal Desorption Tubes
Seals are utilized in a variety of locations in the Short Path Thermal Desorption Unit.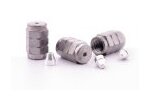 SGE Ferrules for GC
standard graphite ferrules (for GC applications)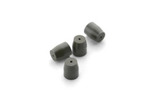 SGE Graphitized Vespel® Ferrules
Vespel® ferrules contain 15% graphite and are ideal for glass and fused silica capillary columns.