Product ID : SPV100
SPV5000 pkg of=5000 Straight Pyrex Glass Sample Vials for Mass Spec Probes SPV100 pkg of=100 Straight Pyrex Glass Sample Vials for Mass Spec Probes SPV500 pkg of=500 Straight Pyrex Glass Sample Vials for Mass Spec Probes SPV1000 pkg of=1000 Straight Pyrex Glass Sample Vials for Mass Spec Probes
* Please specify vial size when ordering. See Dimensions Available tab below.
Description
All vials are made to your specifications. Straight vials are supplied in packages of one hundred (100), five hundred (500), one thousand (1000), or five thousand (5000). Lengths from 5mm to 30mm are available at the same price.Outside and inside dimensions currently available are listed in the Dimensions Available tab. Other dimensions are available on special request.
Vials are constructed of Borosilicate glass (Pyrex). O.D. tolerances are ±0.02 mm (0.001 inch) and length tolerance is ±0.20 mm (0.008 inch). The ends are cut clean and straight. Vials are clean and contamination free.
Standard direct probe sample vials are available for the Agilent/Varian, Shimadzu, and VG probes.
Buy in larger quantities and save.
Dimensions Available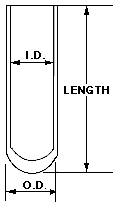 The following standard glass sizes are available.

         O.D. mm     I.D. mm
         0.80         0.40
         0.90         0.50
         1.00         0.60
         1.20         1.00
         1.40         1.00
         1.45         1.00
         1.50         1.10
         1.70         0.80
         1.70         1.30
         1.80         1.40
         1.85         1.00
         1.90         1.00
         2.00         1.30
         2.00         1.60
         2.50         1.90
         3.70         3.00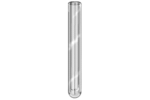 Quartz Sample Vials for Mass Spec Probes
All vials are made to your specifications and are supplied in packages of ten, fifty and one hundred vials.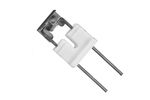 Waters/VG Autospec Filament
VG and Vestec Mass Spec filaments by SIS - ribbon design.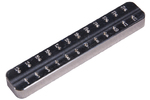 Direct Probe Sample Vial Blocks
The blocks are constructed of solid aluminum to hold heat.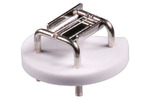 Filament Repair Services for Mass Spectrometers
Mass Spectrometer filaments and heaters can be repaired and restored to a like-new condition at S.I.S.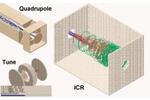 SIMION® 8.1


(Ordering Information)
The Industry Standard in Particle Optics Simulation Software Description Design new instruments or improve the sensitivity of existing instruments. Mass spectrometers and other ion optics lens systems. Calculate electric and magnetic fields from 2D & 3D models Calculate charged particle trajectories Visualize, optimize, and analyze results Extensible user programming for crazy flexibility. Free basic tech support, phone/e-mail/message board. Widely commercially and in academia, including by...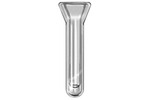 Thermo Direct Probe Flared Vials
Thermo Direct Probe Flared Vials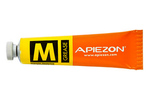 Apiezon® M Greases
All stopcocks and movable joints in a high vacuum system must be satisfactorily lubricated, yet leak proof.