Description
For Edwards RV Vacuum Pumps (RV5, RV8,RV12)
Part No.
Description
Price
EA
Order
A50523000
ADJUSTABLE GAS BALLEST RE RETURN KIT
$303.45
A50501000
EDWARDS GRAVITY DRAIN OIL RETURN
$156.00
* Standard lead-time for non-stock items is approximately two weeks depending on the item.
Ordering information. International (non-US) prices available through your local dealer.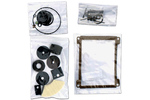 Edwards Vacuum Pump Maintenance Kits
Edwards pumps are designed to give long, trouble-free service.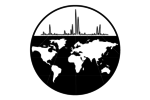 Parts for BOC Edwards Vacuum Pumps


(by Precision Plus)
19201007 : OEM=Edwards,Part Type=Valves,Description=Valve Piston,Pump Models=E1M40;E2M40,20404011 : OEM=Edwards,Part Type=Bearings,Description=Roller Bearing EM40,Pump Models=E1M40;E2M28;E2M30;E2M40,25904601 : OEM=Edwards,Part Type=Misc,Description=Ballast Valve E1M80,Pump Models=E1M40;E2M40,29201006 : OEM=Edwards,Part Type=Sight Glasses,Description=Sight Glass E1M80,Pump Models=E1M40;E1M80;E2M40;E2M80,00307046 : OEM=Edwards,Part Type=Springs,Description=SPRING,Pump Models=E1M18;E2M18,00714012 :...