Description
Easily mounts to Incos 50B
Accurate Vacuum Measurement
Bayard-Alpert Design
Convenient Bench Top Enclosure
Model 330 Controller
Many Incos 50B mass spectrometers have been purchased without the optional vacuum measurement system. This leaves the user without any indication of the vacuum levels in the system and without information on possible system problems. Scientific Instrument Services is now offering a system for vacuum measurement on the instruments. This system consists of a Granville-Phillips Model 330 ionization gauge controller with Degas capability, cable, Bayard-Alpert ion gauge tube and a custom flange. The system easily mounts on the Incos 50B for accurate vacuum measurement. The custom manufactured flange bolts directly on the three studs in place of the solids probe flange. No modifications or changes to the mass spectrometer are required.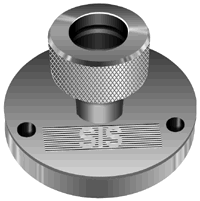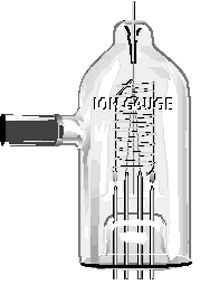 Ionization Gauge Flange and Ion Gauge Tube
The Granville-Phillips Model 330 ionization gauge controller utilizes a Bayard-Alpert style ionization gauge tube for accurate and convenient vacuum measurement. The 330 with switchable, variable emission currents provides the advantage of long filament life, excellent immunity to electrical noise and easily read green LED pressure display. It comes standard with degas capability.
The system is made to use a 3/4" tabulated Bayard-Alpert ion gauge tube. These tubes have become the standard for vacuum measurement in mass spectrometers.
The system includes the Model 330 Controller, a G75K ionization gauge tube with 3/4" Kovar arm, a 10' cable and one custom ion gauge flange.
Part No.
Description
Quantity
In Stock
Price
EA
Order
IGF50
Ion Gauge Flange for Incos 50B
DISCONTINUED
---
---
G75K
ION GAUGE TUBE 3/4" KOVAR HP #09600376 ---..
0†

Standard lead-time for non-stock items is approximately two weeks depending on the item.

$180.38‡

4 or more: 3% off.

‡ Quantity discount 4 or more: 3% off.
* Call for availability.
† Standard lead-time for non-stock items is approximately two weeks depending on the item.
Ordering information. International (non-US) prices available through your local dealer.
Incos® is a registered trademark of Finnigan-MAT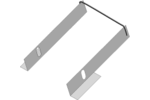 Agilent/HP MS 5970 MSD® and 599X Series Filament
New filaments for your Agilent 5970 MSD.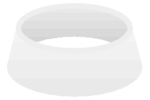 PTFE Ferrules for Ion Gauge Tubes
They are available in two compositions, PTFE and Glass filled PTFE.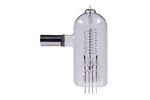 Agilent (Hewlett Packard) Mass Spec Ion Gauge Tubes
Our standard G75K Bayard-Alpert ion gauge tube will fit all models of HP mass specs except the HP5989 MS Engine.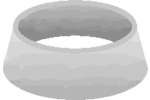 PTFE, Glass Filled PTFE Ferrule for Ion Gauge Tubes
These 3/4" PTFE Ferrules are used to install Ion Gauge Tubes.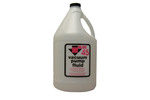 Inland 45 Mechanical Pump Oil
Inland 45 is the highest quality rough pump oil you can use for your mass spectrometer.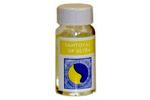 Santovac 5P Ultra and polyphenyl ether vacuum pump fluid
Santovac 5P Ultra has the same properties of Santovac 5 but guarantees minimal amounts of the 3 and 4 ring polyphenyl ethers; less than .02% and .1% respectively and for ultra-clean applications such as mass spectrometry.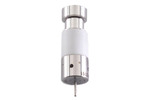 Electron Multipliers, DeTech 2300 Multipliers for Agilent 5975/5973/597X/1100
Get a DeTech 2300 Electron Multiplier here. Used in Agilent 5975 MSD (without TAD)/5973/5972/5971/5970/1100 LC-MSD mass spectrometers and backed by a 100% no-nonsense warranty. Developed by Detector Technology, Inc.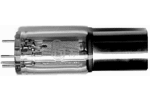 Triode Style and Mini Bayard-Alpert Ion Gauge Tubes
Triode and Mini Bayard Alpert style ionization gauge tubes are ideal for use in analytical instrumentation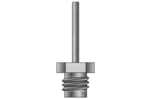 Agilent (Hewlett Packard) 5971 Transfer Line Tip
This new design eliminates any Inlet metal contact with the sample, the capillary column protrudes slightly through the end of the tip directly into the source.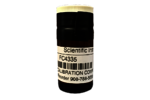 FC-43 (Perfluorotributylamine) Calibration Compound
This compound is available in bottles of 35, 100, and 200 grams.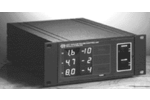 Granville-Phillips Vacuum Gauge Controller
Granville-Phillips 340 Vacuum Gauge Controller (VGC) measures pressure from less than 1 x 10-9 Torr to atmosphere, utilizing an ionization gauge and two Convectron gauges.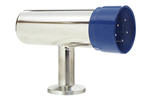 Convectron Series 275 Vacuum Gauge
The Granville Philips Convectron Gauge tube used on the 5971 and 5972 mass spectrometers is available from S.I.S. This is a direct replacement for the HP original and screws into the fitting shown above.