Product ID : 210AEMLAM
210AEMHAM Options=2010I SERIES HIGH VOLTAGE 210AEMLAM Options=2010I SERIES LOW VOLTAGE
Applications
Mass Spectrometers
GC/MS
LC/MS
Electron microscopes
Residual Gas Analyzers
Sterilizers
"I" series rotary vane pumps incorporate all the Adixen expertise in product design; they address all major requirements of the most sensitive applications of analytical instruments.
Features
Voltage Ranges

High Voltage: 180V to 254V 50/60 Hz
Low Voltage: 90V to 132V 50/60Hz

Voltage range is determined by the position of a simple rocker switch, enabling the pump to be configured easily, without need for hard wiring.
Indication of voltage range is visible through a window provided in the box cover.
On/Off switch controls pump operation (optional)
IEC socket allows flexibility for a wide choice of power lead terminations.
Complies with major international electrical standards: UL/CSA/CE.
Protection level: IP43 (TEFC type)
Thermally protected. (automatic reset)
High Performance
The forced lubrication system which includes a built-in oil vane pump, enables high performance from atmosphere to the 10-4 mbar range. Low backstreaming rate, pumping stability even for light gases are the results of the advanced engineering design of the "I" series pumps.
Low Noise Level
Specific work on both the pump and the motor design has reduced noise levels and irritating frequencies. A noise level of 49 dBA is a typical value for "I" series rotary vane pumps.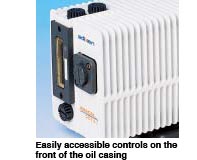 Easy to Use
In order to facilitate maintenance actons or routine inspections, all controls and service access are located on the front of the oil casing.
Compact Design
Reduced dimensions, retractable handle, combined with the choice of horizontal or vertical positioning of inlet and exhaust ports allow easy integration in space-limited areas.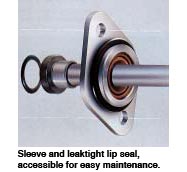 Optimized Tightness
Efficient and reliable anti-suckback system is activated by the oil pump. For all static components attached to the oil-casing or central housing, sealing is secured by O-rings. External shaft sealing arrangement can be renewed easily, without dismantling the pump, using the specific shaft seal kit.
Universal Single-Phase Motor
In order to meet one of the major requirements of international OEM's, "I" series pumps feature a unique single-phase motor covering all world-wide electrical supplies. In addition, this motor complies with all major electrical standards: UL/CSA/CE.

Specs
Specific Dimensions
Model
L (mm)
2010
245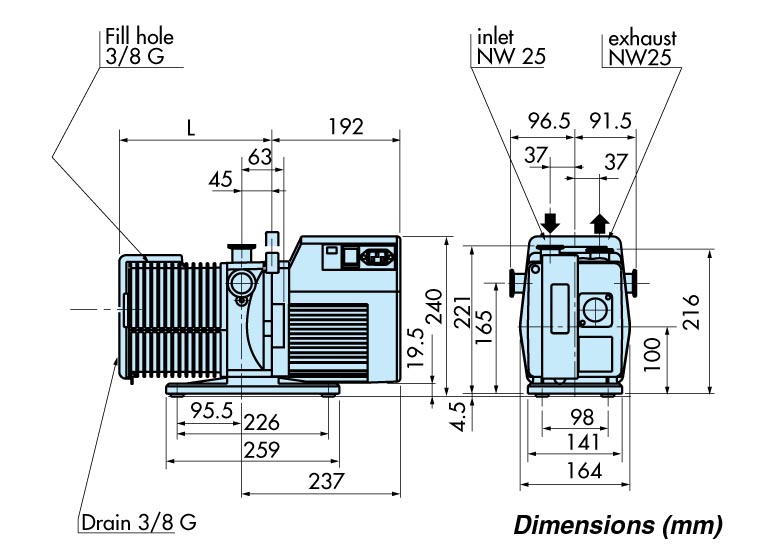 Specifications
Units
2010i
Nominal Pumping Speed - 50Hz (*)
m3/h
9.7
Nominal Pumping Speed - 60Hz (*)
cfm
6.8
Pneurop Pumping Speed - 50Hz (*)
m3/h
8.5
Pneurop Pumping Speed - 60Hz (*)
cfm
6
Ultimate Partial Pressure (*)
mbar
10-4
Ultimate Total Pressure (*) Closed Gas Ballast
mbar
2 x 10-3
Ultimate Total Pressure (*) Opened Gas Ballast
mbar
10-2
Water Vapor Capacity - 50/60Hz
g/h
125/100
Water Vapor Pressure - 50/60Hz
mbar
20/15
Noise Level - 50Hz (**)
dBA
49
Noise Level - 60Hz (**)
dBA
51
Weight
kg (lbs)
26 (57.2)
Maximum Nominal Power Rating - 50/60Hz
kW
0.45/0.55
Minimum Ambient Temperature
°C (°F)
12 (54)
Maximum Ambient Temperature
°C (°F)
45 (113)
Oil Capacity
l
0.95
Inlet/Exhaust Flanges
ISO-KF
DN25
(*) - According to Pneurop specifications; with Adixen mineral oil
(**) - typical values, according to Pneurop specifications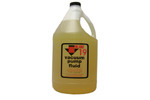 Inland® 19 Rough Pump Oil
Inland rough pump oil is ideal for use in all models of vacuum pumps including Adixen, Edwards, and Welch.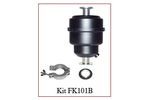 S.I.S. All-In-One Two Stage Vacuum Pump Filter Kits
6.25" high, low cost, combined oil mist eliminator and charcoal filter proven effective for removing volatile and semi-volatile organics from exhaust of vacuum pumps.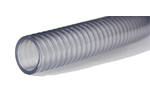 Rollerflex Vacuum Hose
PVC cord reinforced vacuum hose. Light weight, low cost, and superior corrosion resistance. Ideal for mass spec, food, and other applications.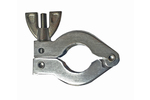 Wing-Nut Aluminum Clamp
Industry standard die-cast aluminum clamp.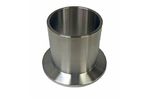 Long Butt Flange In Stainless and Aluminum
In Stainless and Aluminum.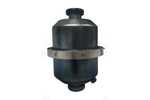 Stainless Steel Oil Mist Eliminator
Hermetic, Sealed, In-line Oil Mist Separator For Mechanical Vacuum Pumps.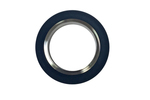 Centering Ring Assembly, 304 Stainless and Aluminum
Available with Viton® or Buna O-ring, this centering ring complete with O-ring should be used when joining any two NW flanges with a quick flange clamp.