Description

SC181

SC123
Heater cartridge No. SC2515 is used in the Finnigan 4000 source. A total of four of the heater cartridges No. SC181 are used to construct the source heater assembly in the Finnigan 4500 mass spec. The complete heater assembly is listed under the Finnigan 4500 accessories page. Also available are Finnigan Ion Trap Heater Cartridges, SC123, and MAT 90 transfer line heater, SC188.
Part No.
Description
Finnigan #
Picture
Quantity
In Stock
Price
EA
Order
SC2515
Heater cartridge for Finnigan 4000 Source, 24V, 50W
00007-25810
DISCONTINUED
---
---
SC181
Replacement Cartridge for 4500/4600/TSQ70/TSQ700 Source Heater, 6V, 10W
40005-98020
44
$45.00
SC123
Cartridge Heater for Finnigan ITD open split interface, 120V, 45W
94011-98023
DISCONTINUED
---
---
SC1812
Source Heater Cartridge for Incos 50, 24V, 8W
55000-98005
31
$41.00†

10 or more: 5% off; 50 or more: 10% off.

SC188
Heater Cartridge for MAT90 Transfer Line, 100W,110V
M0000-0385890
DISCONTINUED
---
---
† Quantity discount 10 or more: 5% off; 50 or more: 10% off.
* Call for availability.
Ordering information. International (non-US) prices available through your local dealer.
* Four SC181's are need.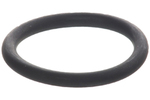 Viton® Composition O-Rings
O-Rings are available in five different materials from Scientific Instrument Services.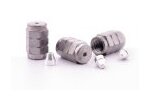 SGE Ferrules for GC
standard graphite ferrules (for GC applications)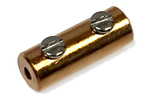 In-Line Connectors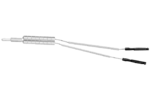 Thermo Incos 50B and XL PRT
This is a direct replacement for Thermo #55000-60085.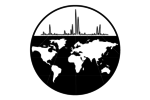 Rhenium/Tungsten Wire and Ribbon
Rhenium/Tungsten Wire and Ribbon is used in the manufacture of mass spectrometer filaments and heater coil as well as in the manufacture of thermocouples.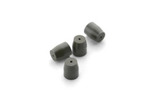 SGE Graphitized Vespel® Ferrules
Vespel® ferrules contain 15% graphite and are ideal for glass and fused silica capillary columns.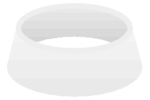 PTFE Ferrules for Ion Gauge Tubes
They are available in two compositions, PTFE and Glass filled PTFE.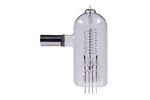 Agilent (Hewlett Packard) Mass Spec Ion Gauge Tubes
Our standard G75K Bayard-Alpert ion gauge tube will fit all models of HP mass specs except the HP5989 MS Engine.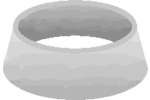 PTFE, Glass Filled PTFE Ferrule for Ion Gauge Tubes
These 3/4" PTFE Ferrules are used to install Ion Gauge Tubes.