Product ID : S95A15
S95C15 pkg of=500 Flared Vials 15 mm S95A15 pkg of=100 Flared Vials 15 mm S95B15 pkg of=1000 Flared Vials 15 mm
Description
All vials are made to your specifications. Flared sample vials are supplied in packages of one hundred (100), five hundred (500),or one thousand (1000). Outside and inside dimensions currently available are listed in the Dimensions Available tab. Other dimensions are available on special request.
Vials are constructed of Borosilicate glass (Pyrex). O.D. tolerances are ±0.02 mm (0.001 inch) and length tolerance is ±0.20 mm (0.008 inch). The ends are cut clean and straight. Vials are clean and contamination free.
The S95 Series fit the Thermo/Finnigan probes. Vials are constructed of Pyrex type glass.
Dimensions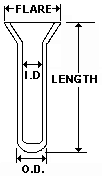 S95 Series - Thermo/Finnigan MAT Flared Type Sample Vials
O.D.
1.9 mm
I.D.
1.0 mm
Length*.
15 mm
Lip
1.5 mm
Flare
3.0 mm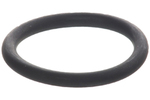 Viton® Composition O-Rings
O-Rings are available in five different materials from Scientific Instrument Services.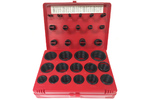 O-Ring Kits
This convenient o-ring kit contains 30 of the most popular sizes, for a total of 380 o-rings, in one convenient kit.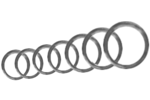 O Rings for Thermo/Finnigan Mass Specs
all types and sizes of O-Rings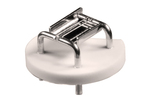 Varian Saturn Ion Trap Filaments
Quality replacement filaments for your Ion Trap mass spectrometer. For Saturn model 2000, 2100, 2200 series