Product ID : QV10
QV50 Options=50 Quartz Vials* QV10 Options=10 Quartz Vials* QV100 Options=100 Quartz Vials*
*Ordering Information: Specify O.D., I.D. & Length in (mm).
**For Quartz Vials Longer than 20 mm - Call for pricing and availability.
Description
Sample vials manufactured from high purity quartz are available in the diameters listed in the Dimensions Available tab in any length from 9 to 20 mm. All vials are made to your specifications and are supplied in packages of ten, fifty and one hundred vials.
Outside and inside diameters currently available are listed in the accompanying chart. Vials are constructed to the following tolerances OD ±0.02mm (0.001 inch) and length ±0.20 mm (0.008 inch).
Dimensions Available



    O.D. (mm)     I.D. (mm)
       2.5           1.9
       1.9           1.0
       1.8           1.0
       1.7           1.0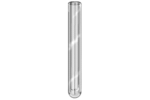 Straight Pyrex Glass Sample Vials for Mass Spec Probes
Straight pyrex sample vials.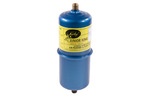 Koby High Pressure Disposable Air filter/Purifier
Koby Filters are used to remove heavy concentrates of vapors, aerosols, and particulates from compressed air and vacuum air.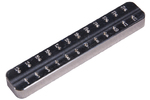 Direct Probe Sample Vial Blocks
The blocks are constructed of solid aluminum to hold heat.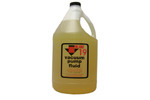 Inland® 19 Rough Pump Oil
Inland rough pump oil is ideal for use in all models of vacuum pumps including Adixen, Edwards, and Welch.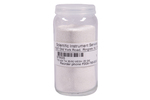 Tenax® TA Adsorbent Resin
Tenax® TA is a porous polymer resin based on 2.6-diphenylene oxide.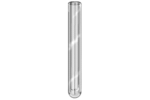 Thermo/Finnigan MS Probe Sample Vials, Straight
Available in either pyrex glass or quartz.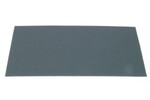 Micro-Mesh® Regular Sheets
Micro-Mesh® Regular Sheets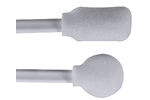 Swabs and Applicators
Variety of swabs and applicators for specialized cleaning tasks. Non-abrasive and absorbent. Dispense liquids evenly.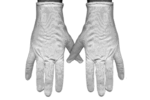 Nylon Gloves
Nylon, lint free, durable, and ambidextrous.