Description
Fits all standard bottles with GL-45 thread. The cap has three holes with 1/4"-28 threads for sparging, delivery, or return lines. All wettedparts are PTFE.


Use P/N JR2011610 Flangeless Fitting & JR05110 Tefzel ferrule for leak-free connections.
Part No.
Description
Price
EA
Order
JR90000001
MOBILE PHASE CAP W/PEEK
$30.00
JR409
PLUG, PEEK, 1/4IN-28
$5.00
* Standard lead-time for non-stock items is approximately two weeks depending on the item.
Ordering information. International (non-US) prices available through your local dealer.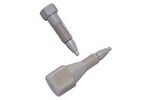 VICI PEEK Plugs for Valves or Tubing
VICI HPLC 10-32 or 1/4"-28 thread types for high pressure use.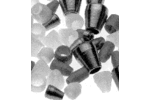 VICI Ferrueles for SIS Fittings
HPLC ferrules made to fit the size needed.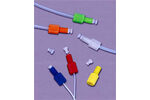 VICI Flangeless Fittings
Zero-dead-volume fingertight connections are rated to 70 bar (1000 psi) for 1/16" tubing, 35 bar (500 psi) for 1/8" tubing.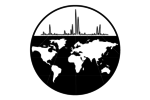 Thermo/Finnigan Electrospray Accessories, PEEK Tubing
Accessories such as PEEK tubing and ferrules, and small diameter fused silica tubing are now available from stock.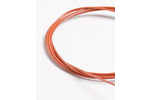 PEEK Tubing
SIS offers two types of PEEK tubing: Solid color coded tubing, and natural tan tubing with a color coded stripe.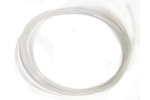 PTFE Tubing
SIS also offers this tubing in black for light sensitive applications.