Description
| Name | Description | Material | Max Temp | Image |
| --- | --- | --- | --- | --- |
| Enduro™ Blue Septa | For Shimadzu GC's | High temperature silicone | 350 °C | |
| EC | Combines significantly longer injection life, low bleed and low injection port adhesion | High temperature silicone | 400 °C, 330 °C for 17mm size | |
| HT | Bleed and temperature optimized, combined with outstanding mechanical properties for the highest temperature applications. Retains softness and pierceability at high temperatures and low injection port adhesion. | BTO silicone | 350 °C | |
SGE Septa for Shimadzu, Model=9A 14 15A 16 17A 2010 2014, Pack Size=50
Part No.
Septum Type
Picture
Price
/PK
Order
041890
Enduro Blue Shimadzu Septa
$90.80
041895
HT
$85.60
041905
EC
$76.80
Unit of measure for ordering is PK.
* Standard lead-time for non-stock items is approximately two weeks depending on the item.
Ordering information. International (non-US) prices available through your local dealer.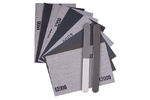 Micro-Mesh® Sheet Kits
Micro-Mesh® Craftsman Kits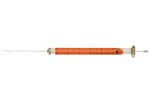 SGE Autosampler Syringes
Autosampler Syringes available in dual and cone tip.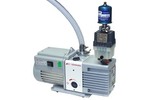 Vacuum Pump Exhaust Filter Kits for Edwards Pumps - FK201
Vacuum Pump Exhaust Filter for Edwards Pumps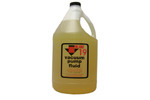 Inland® 19 Rough Pump Oil
Inland rough pump oil is ideal for use in all models of vacuum pumps including Adixen, Edwards, and Welch.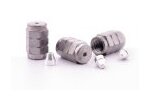 SGE Ferrules for GC
standard graphite ferrules (for GC applications)