Description
| Name | Description | Material | Max Temp | Image |
| --- | --- | --- | --- | --- |
| Enduro™ Blue Septa | For Shimadzu GC's | High temperature silicone | 350 °C | |
| EC | Combines significantly longer injection life, low bleed and low injection port adhesion | High temperature silicone | 400 °C, 330 °C for 17mm size | |
| HT | Bleed and temperature optimized, combined with outstanding mechanical properties for the highest temperature applications. Retains softness and pierceability at high temperatures and low injection port adhesion. | BTO silicone | 350 °C | |
SGE Septa for Shimadzu, Model=9A 14 15A 16 17A 2010 2014, Pack Size=50
Part No.
Septum Type
Picture
Quantity
In Stock
Price
/PK
Order
041890
Enduro Blue Shimadzu Septa
DISCONTINUED
---
---
041895
HT
DISCONTINUED
---
---
041905
EC
DISCONTINUED
---
---
Unit of measure for ordering is PK.
* Call for availability.
Ordering information. International (non-US) prices available through your local dealer.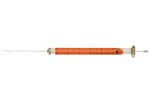 SGE Autosampler Syringes
Autosampler Syringes available in dual and cone tip.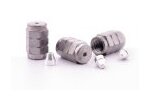 SGE Ferrules for GC
standard graphite ferrules (for GC applications)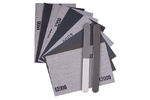 Micro-Mesh® Sheet Kits
Micro-Mesh® Craftsman Kits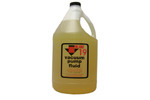 Inland® 19 Rough Pump Oil
Inland rough pump oil is ideal for use in all models of vacuum pumps including Adixen, Edwards, and Welch.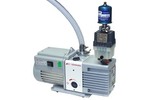 Vacuum Pump Exhaust Filter Kits for Edwards Pumps - FK201
Vacuum Pump Exhaust Filter for Edwards Pumps