Description
The Model 3120 Series is a new product being offered for use on Gas Chromatographs and other scientific instruments. The Model 3120 Series regulators have been designed with a reduction in the internal dead space of the regulator and a reduction in the quantity of non-metal parts. The dual stage design of the product ensures accurately delivered pressures over the usable life of cylinder gases.
The Model 3120 Series regulators are recommended for use in applications requiring high purity delivery of gases in a non-corrosive environment. These applications typically include use of the regulators for high purity carrier gases, calibration standards and GC applications using PID, HID or ECD detection methods. The reduced dead space of the regulator and the reduction in non-metal parts ensures high purity control of gases. The Model 3120 Series is compatible with gases that are non-corrosive in nature and gases that are compatible with the materials in the process stream.
Features
B16 Brass Barstock construction
Equipped with an outlet diaphragm valve with compression tube fitting
Metal to metal seals throughout
Bonnet threaded for panel mounting as standard
Specifications
Maximum Inlet Pressure:
3000 psig (20,700 kPa)
Maximum flow Rate
(At 2500 psig, N2):
Model 3121: 70 CFH (30 LPM)
Model 3122: 300 CFH (130 LPM)
Flow Coefficient (Cv):
0.05
Operating Temperature:
-40 to 165 °F (-40 to 74 °C)
Porting:
1/4" NPT female
Porting Configuration:
2 high, 2 low
Materials of Construction
Body:
B16 Brass Barstock
Bonnets:
B16 Brass Barstock
Diaphragms:
316 Stainless Steel
Seats:
1st Stage—PFA PTFE
2nd Stage—TFE PTFE
Seals:
Metal to Metal
3120 Series - Dual Stage Purity Brass Regulator
Part No.
Flow Rate
Quantity
In Stock
Price
EA
Order
3121
70 CFH
DISCONTINUED
---
---
3122
300 CFH
DISCONTINUED
---
---
* Call for availability.
Ordering information. International (non-US) prices available through your local dealer.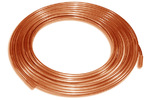 Copper Tubing
Flexible 1/8" copper is a convenient, non-permeable means of supplying GC carrier gas, Helium for sparging HPLC reservoirs, detector gas supplies, etc.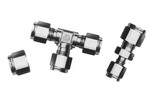 Swagelok® Fittings
A complete line of Brass and Stainless Steel Fittings for GC, MS and general laboratory use.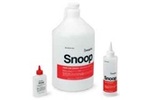 SNOOP®
SNOOP is recommended for use in leak testing any pressurized gas system such as air, argon, nitrogen, helium, etc.