Description
Model 3420 Series - Single Stage Purity Brass In-Line Regulator
The Model 3420 Series regulators have been designed for line service to provide a means of dropping the pressure of house gas systems to a lower working pressure. The matched low inlet pressure and control valve design ensure stable pressure and flow from house systems. These regulators provide high purity control for laboratory use.
The Model 3420 Series regulators are recommended for use in applications where a house gas or distribution system pressure needs to be reduced to a lower working pressure. Typically these applications include use of the regulators for station pressure controls, carrier gas controls, blanketing operations and other high purity critical laboratory situations. The Model 3420 Series is compatible with gases that are non-corrosive in nature and gases that are compatible with the materials in the process stream.
Features
Brass Barstock construction
Equipped with an outlet diaphragm valve
Metal to metal seals throughout
Bonnet threaded for panel mounting as standard
Body pre-drilled for back mounting
Specifications
Maximum Inlet Pressure:
500 psig (3,450 kPa)
Maximum flow Rate
(At 500 psig, N2):
Model 3421: 180 CFH (80 LPM)
Model 3423: 850 CFH (375 LPM)
Flow Coefficient (Cv):
0.15
Operating Temperature:
-40 to 165 °F (-40 to 74 °C)
Porting:
1/4" NPT female
Porting Configuration:
1 high, 3 low
Materials of Construction
Body:
B16 Brass Barstock
Bonnets:
Nickel Plated Brass
Diaphragms:
316 Stainless Steel
Seats:
PFA PTFE
Seals:
Metal to Metal
SINGLE STAGE GAS LINE REG BRASS MODEL 3420
Part No.
Flow Rate @ 500 psig
Quantity
In Stock
Price
EA
Order
3421
180 CFH (80 LPM)
DISCONTINUED
---
---
3423
850 CFH (375 LPM)
DISCONTINUED
---
---
* Call for availability.
Ordering information. International (non-US) prices available through your local dealer.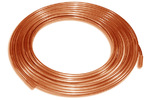 Copper Tubing
Flexible 1/8" copper is a convenient, non-permeable means of supplying GC carrier gas, Helium for sparging HPLC reservoirs, detector gas supplies, etc.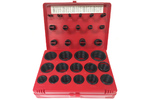 O-Ring Kits
This convenient o-ring kit contains 30 of the most popular sizes, for a total of 380 o-rings, in one convenient kit.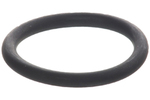 Kalrez® Composition O-Rings
O-Rings are available in five different materials from Scientific Instrument Services.