Description
Single Stage Chrome-Plated Brass Barstock Body/316L Stainless Steel Diaphragm
The 304 Series pressure controls are designed for use with non-corrosive high purity gases in line or point of use service. The chrome-plated barstock body and 316 L stainless steel diaphragm combine to minimize dead space and eliminate inboard diffusion of unwanted substances.
Concoa's unique Capsule® combines all the parts of a standard regulator seat into a single assembly protected by a 10 micron inlet filter providing long life and ease of maintenance.
Applications
Control of span and calibration gases
Control of non-corrosive laser gases
Control of high purity flushing systems
High purity system pressurization
High purity inert gas purge
Specifications
Maximum Inlet Pressure:
3000 psig (20,700 kPa)
5500 psig (20,700 kPa)
Temperature Range:
0 to 120 °F (-18 °C to 48 °C)*
Gauges:
2" diameter chrome plated brass
Ports:
1/4" FNPT
Helium Leak Integrity:
1 x 10-8 scc/sec He
Cv(1000 & 2000):
0.1
Cv(3,4 & 5000):
0.2
Materials of Construction
Body:
Chrome-plates brass barstock
Bonnet:
Chrome-plated zinc diecast
Diaphragm:
316 L Stainless Steel
Seat:
PTFE PTFE (Kel-F optional)
Filter:
Sintered Bronze/10 micron size
Internal Seals:
PTFE PTFE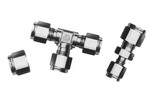 Swagelok® Fittings
A complete line of Brass and Stainless Steel Fittings for GC, MS and general laboratory use.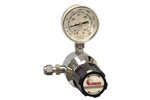 Concoa In-Line Regulators Model 324 Series
Model 324 Series In-Line Regulators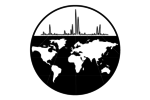 Nylon Tubing
An economical choice for air, nitrogen, water, and other non-critical gas and liquid service in the laboratory.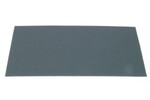 Micro-Mesh® Regular Sheets
Micro-Mesh® Regular Sheets